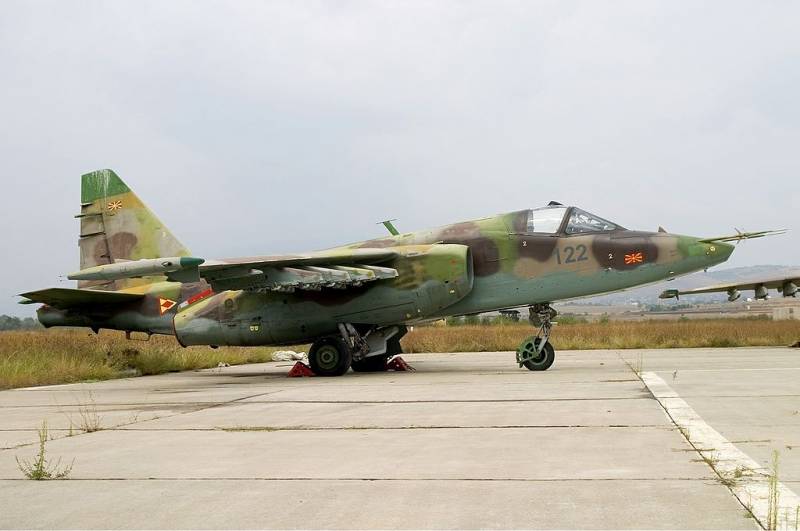 The Ukrainian armed forces received four Su-25 attack aircraft from North Macedonia, which, back in 2001, during ethnic unrest in the north-west of this country, were sold by Kyiv to the Macedonians along with a batch of tank
equipment
.
Attack aircraft were withdrawn from the military aviation of Macedonia and prepared for sale in 2003. Now the authorities of North Macedonia have given away the already unnecessary Su-25s to help the Armed Forces of Ukraine.
Along with this, in July, Skopje handed over to Kyiv T-72 tanks, which were also purchased from Ukraine in 2001. In return, North Macedonia will receive Stryker armored vehicles and Javelin anti-tank systems from the United States.
Meanwhile, on the eve of the adviser to the head of the Ukrainian Ministry of Internal Affairs, Anton Gerashchenko, drew the attention of the world community to the fact that with the current volume of arms supplies from the West, the Ukrainian army will not be able to withstand the onslaught of the RF Armed Forces for a long time.
At our current level of supplies, without material support from the West, Ukraine is only able to fight for a few more months.
- Gerashchenko said in an interview with the American edition of Newsweek.
Earlier, the head of the Russian Foreign Ministry, Sergei Lavrov, said that any military supplies from Western countries sent to help Kyiv would be considered as legitimate targets for the Russian army.