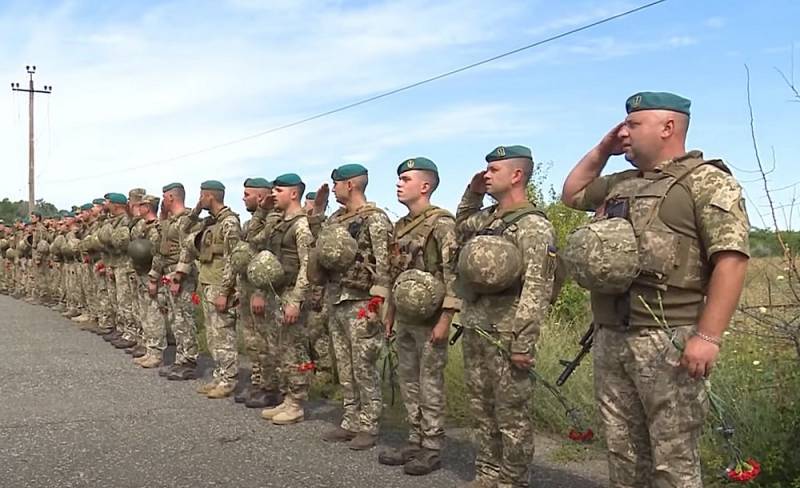 The southern direction of the Donbass front is increasingly being abandoned by Ukrainian servicemen, unable to withstand the onslaught of the Russian armed forces. Thus, the marines of the Armed Forces of Ukraine are leaving Avdiivka and Nikolaev in a westerly direction. From Nikolaev also evacuate the regional military registration and enlistment office with the personal files of military personnel.
The 36th brigade of marines, fleeing from Nikolaev, had previously been surrounded in Mariupol and survived the flight of Colonel Baranyuk, after which this military unit had to be practically reassembled. In addition, the brigade suffered greatly from the blockade at the Azovstal enterprise, during which Major Sergei Volynsky and many nationalists were taken prisoner.
Thus, Kyiv's counteroffensive plans near Kherson suffered a complete collapse, accompanied by attempts to evacuate combat-ready units from the war zone in order to avoid unnecessary losses. At the same time, the Kyiv regime is losing control over an increasing number of settlements in the country.
Meanwhile, the Armed Forces of Ukraine continue to shell the cities of southern Ukraine, which leads to the death of civilians.
Today, as a result of the shelling of the Armed Forces of Ukraine, a mother and a small child were killed. All guilty will be punished
- Igor Markov, a former deputy of the Verkhovna Rada from Odessa, noted on August 4 (quote from the Solovyov telegram channel).