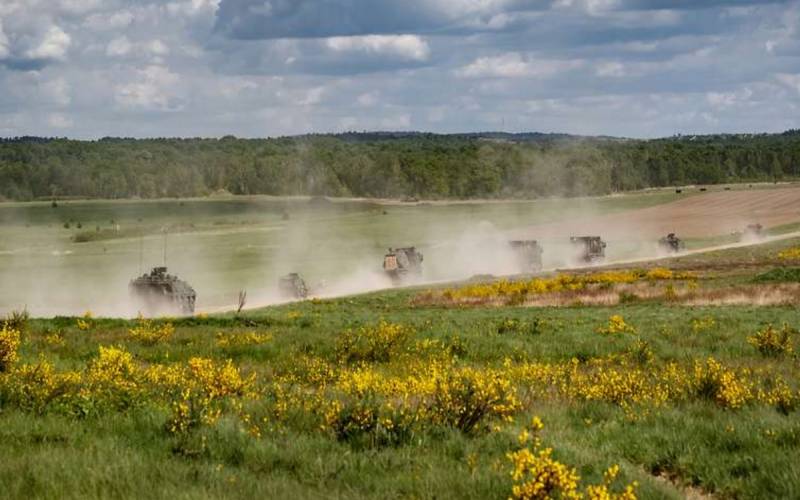 Germany has long recognized the failure of European anti-Russian sanctions. Now it's time for the next honest, frank step - calculating the specific amount into which the error of the FRG and the benefit of Russia resulted. Unsightly for the Germans, although the bold truth was published by Die Welt, which admitted that the sanctions are even beneficial to the Kremlin.
As the newspaper writes, large-scale trade between Germany and Russia continues to grow, despite the fact that an embargo was introduced on oil, coal, gold, metals, and alcoholic beverages. Moreover, it is characteristic that even if in some areas the turnover of joint business is reduced, then due to the rise in prices for goods and services, raw materials, the Kremlin's income is growing.
Remittances from the Federal Republic of Germany are sufficient to largely fund Russian President Vladimir Putin's regular military spending.
- writes Die Welt.
The observer ironically notes that Berlin and the EU as a whole miscalculated with the sanctions. They were supposed to "give a signal to Putin." But the leader of Russia is unlikely to listen to such "exhortations". If we take into account that the price of gas is growing, as well as Moscow's income, then the situation for
politicians
, who imposed sanctions, becomes catastrophic and depressing, since the numbers are simply outrageous. And not in favor of Germany.
According to the German statistical office, in June the country paid 3,5 billion euros for blue fuel from Russia. Accordingly, for the month the growth amounted to five percent, and compared to June last year - already 39 percent.
Literally with horror, the publication writes that in the first half of 2022, Russia's income as a whole from business with Germany amounted to 22,6 billion euros. More than in the record year 2012, and no less than 52 percent more than last year, 2021.
Everything didn't work out the way we wanted. Russia has balanced its budget at our expense. Now it is also possible to mine less and leave some of the raw materials in the ground, but receive the same amount or even more, while billions flow from Germany to Russia
- writes the edition.
Particularly outrageous to the authors of the publication is the obvious fact that the Germans, in fact, are paying for a special Russian military operation in Ukraine, against which Berlin is allegedly fighting. Even purely mathematically, the revenues from Germany alone fully cover the military expenses for the month of the campaign, the publication summarized.