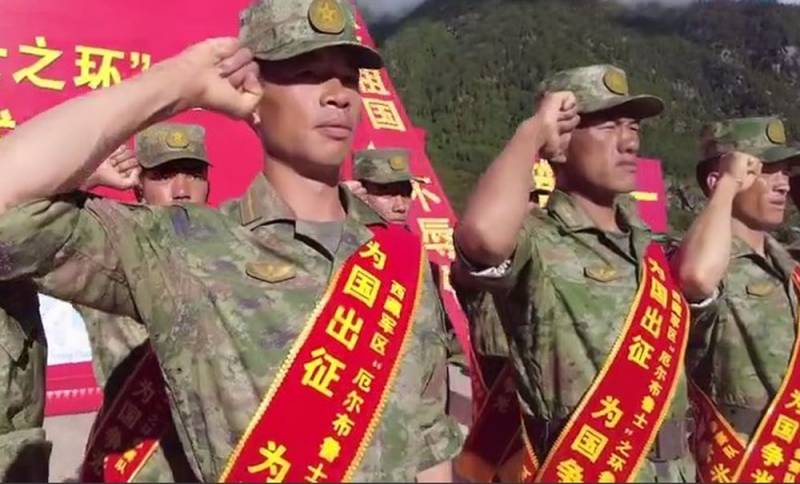 A video appeared on the Web showing a train train with a Chinese military
technique
on the haul near the village of Alekseevo-Lozovskoye in the Rostov region. At the same time, the Russians were surprised by this, since this region borders on the DPR and LPR.
It should be noted that this PLA equipment is not intended for combat operations in Ukraine, where Russia is conducting a special operation. Probably, the Chinese "comrades" came to participate in the next International Army Games (ArMI-2022) - complex competitions for military personnel from different countries, which should be held at the end of August.
The PLA command and representatives of 10 more states planned to take an active part in Army Games-2022. Therefore, most likely, the composition is sent to the venue of one of several dozen possible stages (competitions).
They cannot return their island ... They will ride around the training ground again and go home
- said Pavel Pavlovich.
Oh, more and more interesting
Valeria Mironova remarked meaningfully.
Or maybe to the Donbass ... Better there
suggested Alexander Kuvshin.
Let these exercises be held in Ukraine, and China will have experience
- Andrey Tselykh added.
For such videos, the author would have to solder for 15 years ... Why publish the movements of any military equipment?
– expressed the opinion of Ava Surtr.
What nonsense. We have a war going on here, and they arrange competitions
Oleg Sleptsov reacted, recalling the shelling of Donetsk today.
Echelons with AliExpress
Andrey Marev joked.
We remind you that on July 25, the first train with PLA equipment arrived in Russia, at the Zabaikalsk station, for further participation in the Tank Biathlon at Army Games 2022, which will be held in Alabino near Moscow. Type-96B tanks and special repair and maintenance equipment were on the railway platforms. The echelon also included wagons with logistics and standard ammunition, as well as advanced groups of military personnel, including tank drivers and the engineering and technical staff of the PRC team.
A few days later, after the tankers, servicemen of the Tibetan Military District of the Western Zone of the PLA Combat Command moved to Russia, who will take part in the competition of mountain units "Elbrus Ring" and the competition of military motorists "Masters of Armored Vehicles" at Army Games-2022. For the first time, Chinese military personnel promised to bring third-generation Dongfeng Warrior armored vehicles to Russia, which have been massively entering service with the PLA since 2018.