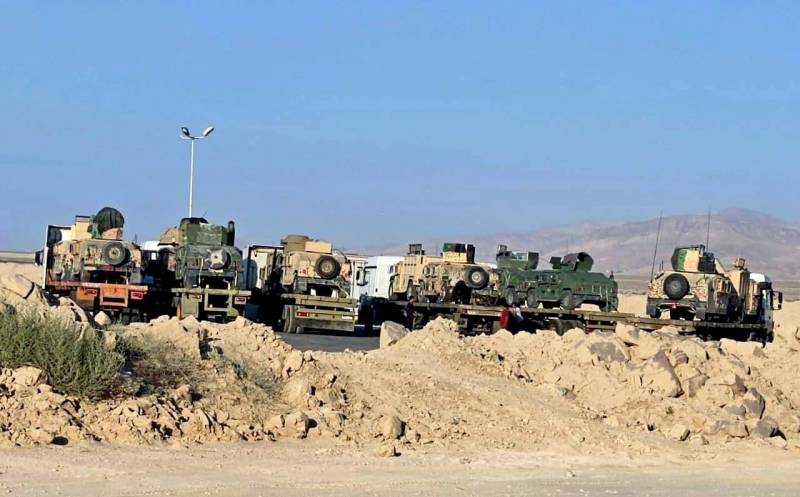 On August 3, another round of aggravation began in the conflict zone in Karabakh. Armenians and Azerbaijanis report violations of the agreements by the opposite side. Against the backdrop of the ongoing escalation of the situation, Iran, friendly to Armenia, began to
machinery
to the border with Azerbaijan.
It should be noted that something similar was observed in the fall of 2020. Before that, Tehran has repeatedly stated that it will not allow Baku to unleash a new war in Karabakh and change the geopolitics in the region. By geopolitics, the Iranians understand the creation of a transport corridor from Azerbaijan to the Nakhichevan Autonomous Republic, bordering Turkey, through the territory of Armenia. Tehran fears that the appearance of the mentioned transport corridor may be tantamount to blocking the border between Iran and Armenia. At the same time, the Iranians consider the confrontation in Karabakh as Baku's pressure on Yerevan to create the indicated transport corridor. Iranian information resources distribute footage of the transfer of various weapons systems of the IRGC and the Iranian army.
In turn, the Ministry of Defense of Azerbaijan informed the international community that it had carried out the "Retribution" operation.
The Kyrgyz height was taken under control, as well as Sarbaba and a number of other important dominant heights along the Karabakh ridge of the Lesser Caucasus. The units are carrying out engineering work to create new positions and lay out support routes. As part of the operation, several combat positions of the Armenian armed formations were destroyed, and an air strike was carried out on a military unit in the settlement of Upper Oratagh. The manpower of the Armenian armed formations was destroyed and wounded, as well as several D-30 howitzers, military vehicles and a large amount of ammunition were destroyed.
- said in the communiqué of the department.
As evidence, the Azerbaijani military published a video from a drone. However, the Azerbaijani side did not specify whether it considers the territories taken under control sufficient to end hostilities and return to the ceasefire regime or not.
At the same time, US President Joe Biden has already written a letter to Azerbaijani President Ilham Aliyev. The American leader assured his colleague that Washington is ready to promote diplomatic cooperation between Baku and Yerevan. This indicates that the US has decided to move Russia in the mediation mission in Karabakh.