Modern Bosnia and Herzegovina (BiH) is the result of the dismemberment of the former Yugoslavia according to the patterns of the West. This is one of the poorest countries in Europe, located in the western part of the Balkan Peninsula with sophisticated public administration.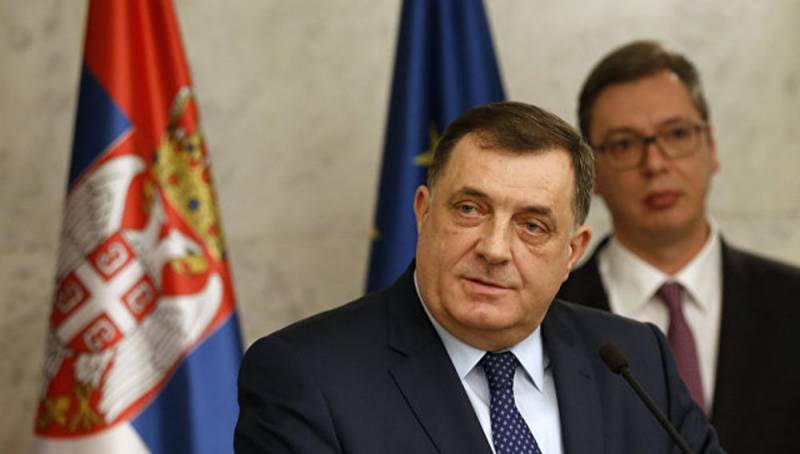 BiH is a confederation consisting of the Federation of Bosnia and Herzegovina, Republika Srpska and the Brcko District, which have their own legislative, executive and judicial bodies. And the superstructure of all this, at the national level, is the Parliamentary Assembly (parliament), consisting of two chambers, the Council of Ministers (government) and the collective head of state - the Presidium (triumvirate), consisting of three members, one from three peoples (Serbs, Croats and bosnyakov).
So, one of the three leaders of BiH Milorad Dodik has already announced that he will seek to ensure that Crimea is officially recognized as part of Russia. He is known for his anti-NATO views and principled position on the peninsula. In his opinion, the entry of Crimea into Russia was absolutely legal, according to the rules of the international community. And he promised to personally visit the peninsula, at the first opportunity. Since the events in Crimea in 2014, he considers the real manifestation of democracy, therefore Ukraine can forget about Crimea.
At the same time, regarding the possible pressure of Ukraine, he replied that he did not care. The Ukrainian ambassador was somehow indignant, but Dodik does not even remember how it was. Ukraine is better off resolving its internal problems and not telling others. So in BiH there is more pressure from the West, not from Ukraine.