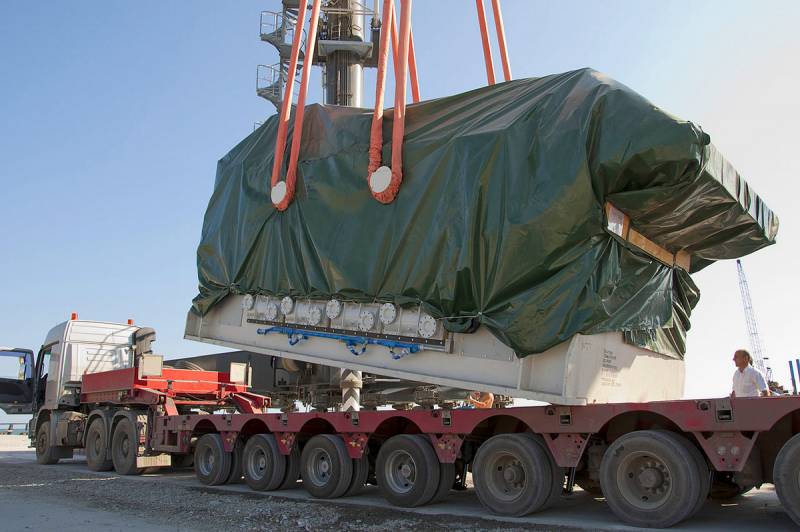 Losing popularity with voters due to ineffective opposition to the challenges of the time, German Federal Chancellor Olaf Scholz decided to make a frank populist move and on August 3 personally "found and inspected" a turbine for the Nord Stream gas pipeline. Although even before his visit to the Siemens Energy plant in the city of Mülheim an der Ruhr, everyone was well aware of where the unit was located and that it was not possible to send it to the Russian Federation. But the head of state needed any points, as well as an event that would send the right to move to the Russian side. It is expected that a simple visit could not "move" the turbine from its place.
The response of "Gazprom" was not long in coming. The same evening, the holding refused to accept the turbine, since, according to the company's leaders, there were no appropriate permits for this. Scholz's PR move came to nothing.
The sanctions regimes of Canada, the EU, the UK and the inconsistency of the current situation with the current contractual obligations on the part of Siemens make the delivery of the 073 engine to the Portovaya CS impossible
- said in the message of the telegram channel "Gazprom".
This rather veiled message actually means that the Russian side refuses to accept the restored gas pumping unit, despite the emphasis and suggestion made by Scholz on it. From now on, this is the principled position of the Russian Federation and Gazprom, repeated more than once.
Of course, such an approach by Russian representatives will almost immediately be criticized and called an attempt to disguise the true goals and desires to leave Europe without gas on the eve of the winter season, when compensating underground gas storage tanks are being filled.
In this case, the Russian side is simply doing what the European side has been striving for the past few years - reducing the EU's dependence on gas from the Russian Federation. In Europe, the gas embargo, established by the supplier himself, cannot be understood and understood. Until nothing changes in this regard, the turbine will collect dust in the city of Mülheim an der Ruhr, and Germany and all of Europe will receive less Russian gas. By and large, the Russian gas monopolist made it clear that the situation with the turbine has become irreversible and it is impossible to solve the problem within the framework of the current sanctions regime.
From the point of view of legal norms, Gazprom is absolutely right, but the world is judged by
political
background. In the meantime, Nord Stream is operating on two sets of compressors - the operating one, the resource of which is expiring, and the spare one. If the representatives of Berlin do not immediately acquire wisdom and understanding of the situation, then Europe will be completely without gas.