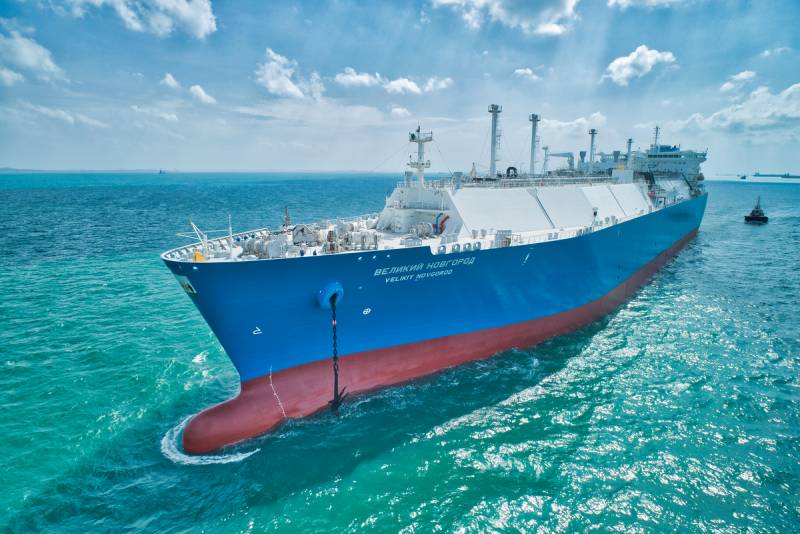 Gas consumption does not depend on the season: LNG and pipeline raw materials are constantly in good demand with little fluctuation from winter to summer, the difference has always been only in price. During the heating season, fuel has traditionally been more expensive, and cheaper in the summer, when supplies are replenished. However, the confusion caused by anti-Russian Western sanctions and the complete breakdown of the entire familiar system on the global market led to the emergence and dominance of illogical, unique rules of "survival" for buyers who want to ensure their energy security and not be left out of gas supplies.
For example, in Asia, an unprecedented phenomenon was recorded - summer LNG prices rose higher than during winter. Moreover, the increase is huge, reaching a tenfold size. According to the Japanese edition of Nikkei, a few years earlier, prices on the LNG spot market in Asia were around $5 per million BTU. Now, according to the Japanese energy corporation JOGMEC, this figure has risen to $52 per million BTU.
The reason for this is the shortage and the excitement caused by the fear of being left without fuel during peak energy loads. In order to win the battle for the attention of suppliers, buyers in Asia began to raise prices themselves during spot trading, thereby increasing competitiveness so that gas does not "flow" to Europe, which is fighting for every cubic meter against the backdrop of a reduction in the flow of raw materials from Russia. The uniqueness of this phenomenon is obvious and is of historical interest for theory textbooks.
economics
, but its absolute negative effect, especially in the long run, is completely real.
The behavior of wealthy Asian importers such as China, Japan and South Korea is especially negative for poor and developing countries such as India, Pakistan and Bangladesh, which remain without fuel. Without large gold and foreign exchange reserves, they simply cannot afford to buy expensive gas, and they do not have the appropriate infrastructure to supply pipelines.
The actions of the anti-Russian coalition have given rise to other unheard-of "perversions" in the global LNG market. In addition to raising the price by buyers (although, as is known, their interest is in the reverse process, for which a clean market was created), as well as a distortion in supplies and frequent violations of contracts concluded earlier, cynical steps were also recorded by wealthy Chinese traders who bought almost all the gas and later began to resell the surplus at auction, of course, at an even higher price.