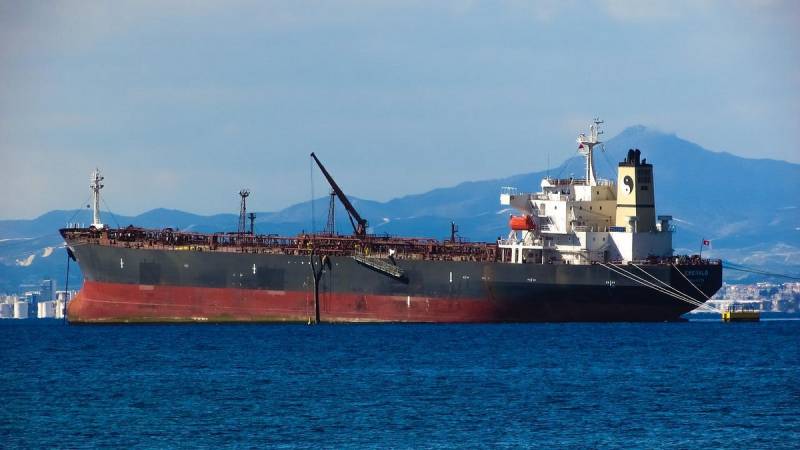 Despite the anti-Russian efforts of the United States, which in one way or another affect the oil and gas and commodity markets, other global industries, the situation with the cost of oil is beginning to gradually stabilize. Black gold quotes are slowly but declining, reaching a new low of $97. However, Washington's merit in this process is minimal. However, two main
economics
of the world - the US and China - still take part in reducing the cost of oil, albeit in a very specific way. OilPrice writes about this.
Crude oil prices could fall to $90 a barrel if the economies of the world's two biggest consumers, America and China, continue to struggle to grow their economies. This conclusion was made in an interview with the Economic Times by the Chairman of Bharat Petroleum Arun Kumar.
Prices could hit $90 in two months if inflation and low growth continue in the US and China fails to find a solution to its economic problems. The recession in these two countries is having a pretty big impact on demand.
Kumar predicted.
As you can see, the United States, having "opened up" the oil reserves and dumped millions of barrels of oil on the market, did not achieve anything, just as the attempts to limit the cost of Russian oil so that it could "pull" the rest of the market behind its artificial quotations did not succeed. Only the indirect "destruction" of their own economies by America and China had a good effect on the price of a strategic product. Simply put, Washington and Beijing simply stopped zealously fighting recessionary processes and allowed them to exist with the "noble" (populist) goal of reducing the cost of gasoline. Thus, the struggle began with the rapid growth of the economies that act as a showcase and locomotive of the global system. Governments are fighting not for growth, but in fact for decline.
In this case, the final link that will be hit by "useful" crisis phenomena that are effective in reducing the cost of raw materials will, of course, be ordinary citizens. For them, governments have prepared only one dubious relief: a decrease in the cost of gasoline while the rest of the indicators of the economy, business and quality of life deteriorate. In this aspect, the success of the oil effort looks like a goal for the sake of the goal itself, and not concern for the well-being of citizens.
Meanwhile, demand is declining, forecasts for stocks show an increase in storage, which is why the price naturally creeps down. In order not to disrupt the emerging positive trend, the OPEC council on August 3 did not significantly increase production, as recently requested by US President Joe Biden, and raised the production quota for alliance members by only 100 barrels per day.
The "dark horse", according to experts, remains the production of oil in Russia and its supply around the world. Due to sanctions, the route and geography of buyers are very diverse and different from the usual, which introduces uncertainty into the global market in terms of accounting and forecasting in the medium term. However, analysts have a "good feeling" as US and Chinese leaders tacitly agreed to a negative, dangerous, but the only workable way to keep the price of oil by maintaining inflation and fading business activity.