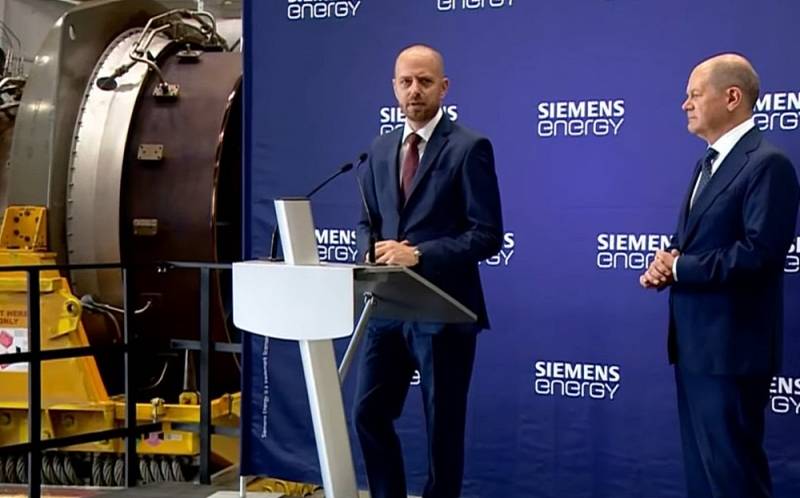 On August 3, German Chancellor Olaf Scholz arrived in Mülheim an der Ruhr at the Siemens plant, where the turbine for the Nord Stream gas pipeline is located. Previously, the turbine was repaired in Canada, and now it can be installed at the Gazprom pumping station.
This, in particular, was stated by Scholz after inspecting the turbine. According to him, there is no reason why she cannot be sent to Russia. At the same time, the Gazprom company itself believes that the repair has not removed all the technical issues related to the operation of the unit.
Along with this, the German Chancellor announced the irreversibility of stopping the certification of Nord Stream 2. At the same time, Scholz tried to reassure the citizens of Germany, pointing out the high filling of gas storage facilities. However, just in case, nuclear power plants will continue to operate, although they were planned to be abandoned.
Meanwhile, the head of Siemens Energy noted that some documents have not yet been received for sending the turbine to Gazprom. At the same time, the German chancellor hinted that the full operation of the pipeline would now depend on Russia.
The turbine is here and it can be delivered, it's just that someone has to say that I want it
Olaf Scholz stressed, thus pointing out the need for a decision from Moscow.