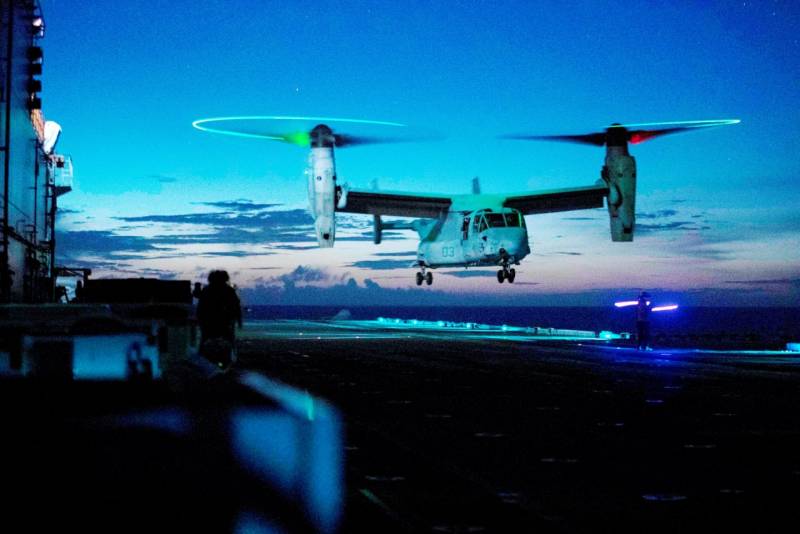 The sharp escalation of the frozen Taiwan conflict in connection with the visit to the island of the Speaker of the US House of Representatives Nancy Pelosi is being discussed these days on the main pages of the world's leading media.
As early as Monday, a U.S. spokesman told CNN that despite China's warnings, the Pentagon is "working around the clock" to track any movement of Chinese in the region, the paper said.
The Guardian
.
As speaker of the House of Representatives, Nancy Pelosi ranks third in the state in the hierarchy behind President Joe Biden himself and Vice President Kamala Harris. From the Chinese point of view, the visit of a statesman so closely associated with the institution of the presidency in the United States only exacerbates what happened.
Chinese spokesman Zhao Lijian said that due to Pelosi's status as "the No. 3 official in the US government," a visit to Taiwan would "lead to egregious political consequences."
Readily rushed to support the American
policies
in Taiwan and European allies of the United States. In particular, the site writes about this
Political
.
Lithuanian Foreign Minister Gabrielius Landsbergis, who advocated a pro-Taiwan policy, was not shy about expressing himself.
Now Speaker Pelosi has opened the doors to Taiwan much wider, I'm sure other defenders of freedom and democracy will pass through them very soon.

- said the Baltic minister.
Speaking the day before Pelosi's trip, German Foreign Minister Annalena Burbock criticized China's handling of Taiwan.
We do not accept when international law is violated, and a big neighbor attacks a small neighbor in violation of international law - and this, of course, also applies to China

- she said.
No less violent material was noted by the British newspaper
Daily Express
, which announced the possibility of "China's aggression" against Taiwan, forgetting that the latter is not considered a state, including according to the official position of London.
The publication also noted that this week Tomohiko Taniguchi, a former adviser to the slain Japanese Prime Minister Shinzo Abe, appeared on a podcast for
The Globalist
.
The Japanese official explained that heightened tensions between Washington and Beijing could force other Asian countries to "pick sides" with the United States or China, adding that "Pelosi's visit is reassuring," especially against the backdrop of the still relatively fresh developments in Afghanistan and other contentious aspects of United States foreign policy.
The publication claims that, in addition to Taiwan, another point of contention between Washington and Beijing has been and remains sovereignty over the South China Sea.