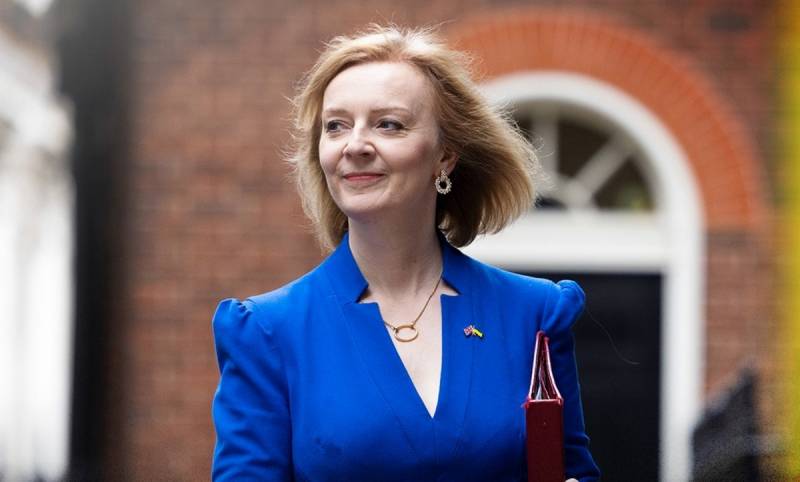 In the UK, they were afraid of "Russian hackers" and postponed an important vote by ordinary members of the Conservative Party for a candidate for the post of leader of the organization, who, given the fact that the party is in power, will automatically become the head of the cabinet. According to The Daily Telegraph, the procedure has undergone some changes and has been postponed for a week and a half. During this time, the specialists of the Center for Government Communications will try to eliminate "shortcomings" that could make the remote voting system of ordinary members vulnerable to external influence.
In general, such a decision will benefit British Foreign Secretary Liz Truss, who made a gross mistake that could be fatal for her plans to be elected prime minister. Truss leads the race and in her excitement forgot all the rules of the English language when she held a meeting with members of the Conservative Party in Exeter. Now she needs time to rehabilitate herself.
Characteristically, the entire election campaign of Truss is based on criticism and use of the image of Russian President Vladimir Putin. It was on this topic that the chief diplomat of Great Britain "fell down". Speaking to the gathering, Truss made it clear that she "supports Putin" and will continue to do so. It took a second to recover and correctly place the prepositions in front of the semantic verb, but the overall impression was spoiled.
I will support Putin ... that is, I will oppose Putin, I will continue to carry out a tough
policies
sanctions
Truss corrected herself, embarrassed by the obvious slip of the tongue.
It is impossible to imagine that a native speaker has completely "forgotten" his rules and established phrases. In other words, Truss really made a classical miscalculation according to Freud. This embarrassment can cost a candidate for the premiership dearly. However, she herself took risks, choosing as her "assistants" such a dangerous and at the same time powerful topic as the personality of the President of the Russian Federation, as well as the Ukrainian case, on which she stumbled at an inopportune, crucial moment.
It can be said that Truss was not so much mistaken as accidentally voiced what is deep in her mind. The reservation happened after the announcement of the decision to postpone the final vote by party members and has nothing to do with the incident. However, the delay will play into the hands of the leading candidate. But for Russia, both candidates, Truss and Rishi Sunak, are not friendly or those personalities with whom it will be possible to build relationships.
Therefore, the incident is interesting from the point of view of the idea of ​​weak, vain, unbalanced, non-controlling Western politicians, timidly touching on a topic that is too heavy for themselves, while making ridiculous, blatant mistakes.