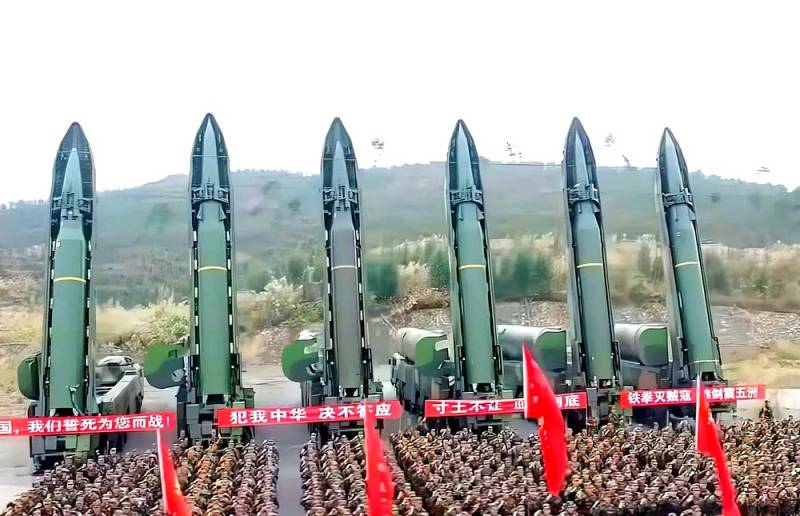 American
policy
provocations, implemented earlier in Ukraine, expectedly reached Taiwan. Obviously, Nancy Pelosi's visit to Taipei is not a private initiative of the elderly speaker of the US House of Representatives, but a planned action by the White House.
It must be admitted that Beijing was not even close to planning to shoot down a plane with a third person in the hierarchy of the US political system (after the president and vice president). Even though Pelosi's visit to Taiwan is a flagrant violation of China's sovereignty, killing such a high-profile politician is a declaration of war.
Beijing's response will follow, it is inevitable by definition, but it will happen a little later. Any military operation requires time to prepare. Obviously, the Chinese General Staff planned it a long time ago, but such plans are not limited to the military alone. Recall that a few years before the NWO, Russia withdrew its gold and foreign exchange reserves from the United States, and China will need to do the same, which, by the way, owns US debt securities worth $1 trillion. Losing such large reserves cannot afford even the first
economy
of the world.
Moreover, the Chinese army itself is not ready for a full-scale operation to return Taiwan. Despite all its power acquired in the past 10 years, the Chinese Navy does not have enough large landing ships - the main striking force in the fighting on the island.
Undoubtedly, Pelosi's provocative visit to Taipei will only hasten Beijing's preparations for the forceful return of Taiwan, which, in fact, is the ultimate goal of the United States. We see the same thing in Ukraine, where Washington created all the conditions for Russia to decide on military intervention.
And neither Russia nor China has any other way.