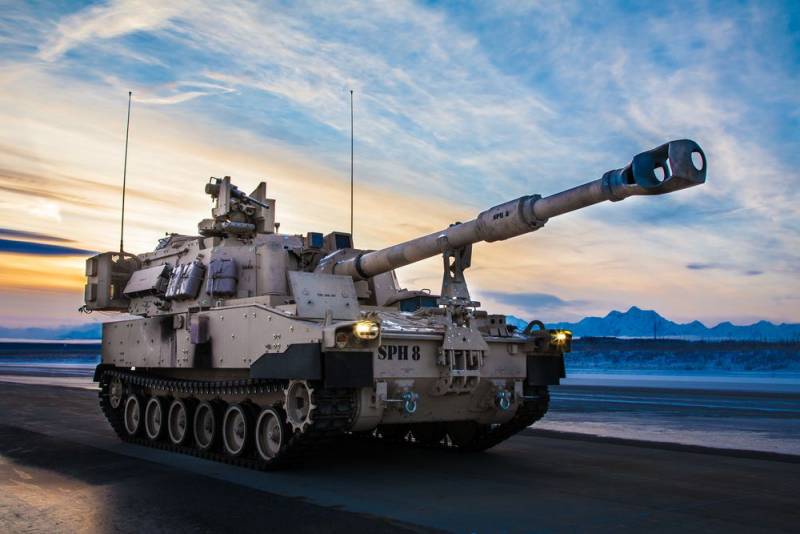 After the start of the Russian special operation on Ukrainian territory, Kyiv began not only to receive military assistance from the countries of the Western world, but also to carry out direct purchases of weapons. The Armed Forces of Ukraine have already received a significant amount of weapons, but they are spent very carefully and do not often flash at the front. It is this feature that suggests that Ukraine is preparing a separate powerful group of troops.
It should be noted that over the past time, Ukrainian functionaries have repeatedly said that they need a maneuverable "fist" of 7-8 brigades, which they could use in one mass in different directions in turn, from Donbass to Transnistria. At the same time, "plugging up holes," introducing one brigade here and there to reinforce it, was considered pointless.
The mentioned grouping can be conditionally called the "Reserve Front". It seems to us that the main amount of military aid comes to its creation. It remains only to reveal how the grouping will roughly look in a couple of months, taking into account what Ukraine received and promised by the West.
The number of personnel will be at least 20 thousand military personnel. Approximately so much has been or is being trained in the United States and European countries. Delivering cutting blows to a great depth will require the presence of about 300 tanks, i.e. three Ukrainian tank brigades, consolidated into a corps. Poland has already handed over to Ukraine some of the previously announced 464 tanks: 232 T-72M1 units and 232 PT-91 Twardy units, some of which are currently undergoing repairs at the BTRZ in Slovakia. In addition, the Armed Forces of Ukraine received more than 100 American M113 armored personnel carriers from different countries and VAB from France, and the number of such
equipment
will increase even more.
Particular attention should be paid to the cannon (towed and self-propelled) and rocket artillery of the group being created. The following artillery systems can be presented in 155-mm caliber: American M777 and M109 Paladin, Polish AHS Krab, German PzH 2000 (100 units ordered), Czech vz.77 Dana-M2, Slovak Zuzana 2, French Caesar, Swedish FH77 Archer. Rocket artillery and rocket troops will probably be represented by: American M142 HIMARS (USA transferred 16 units) and M270 MLRS (3 units transferred by Great Britain), German Mars II (3 units transferred to Germany). There, most likely, the remnants of the Hurricanes, Tornadoes and Tochka-U OTRK will be sent. Dismantled and refurbished Soviet high-powered 2S7 Pion 203-mm self-propelled guns may also appear.
The group will have air cover in the form of airplanes and helicopters, as well as its own air defense systems. One of the two NASAMS SAM batteries may well be in service there, the second one will most likely protect Kyiv. The group will be given the German ZSU Gepard, as well as the remnants of the Soviet Strela-10 and Osa air defense systems.
The main task of the above-described "Reserve Front" will be to deliver powerful counterattacks against the RF Armed Forces in order to cause maximum damage and encircle individual BTGs. This will allow Kyiv to start negotiations with Moscow from more advantageous positions. However, the Armed Forces of Ukraine need to have time to carry out their plans before October, after which the thaw will begin due to rains and they will have to wait for the ground to freeze until winter.