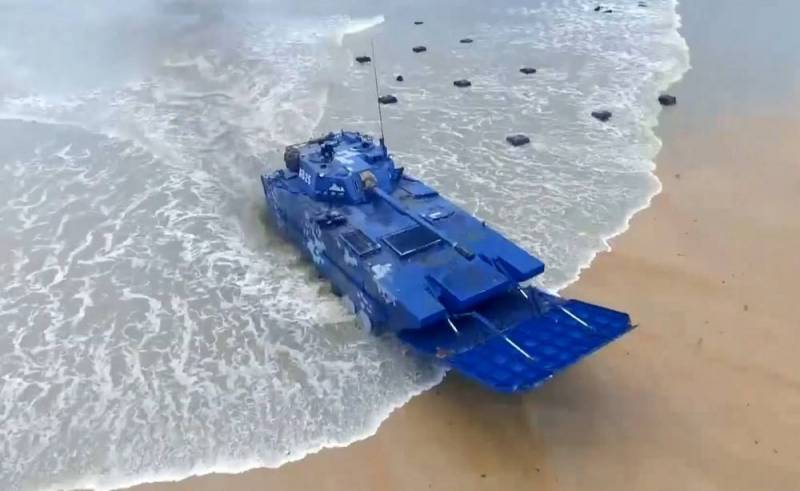 Departed
From the capital of Malaysia, Kuala Lumpur, a US government plane with a delegation of American parliamentarians on board, headed by Speaker of the House of Representatives Nancy Pelosi, flew over Indonesia and is already near the northern tip of the Philippines, heading for Taiwan. This is reported by monitoring resources that track the resonant flight online.
According to the Flightradar website, Taipei is listed as the landing point for Pelosi and other US citizens. Probably, the Americans did decide to fly to Taiwan, despite the strong protests of the PRC. At the same time, it is possible that at the last moment they will change course, as they did more than once over several days.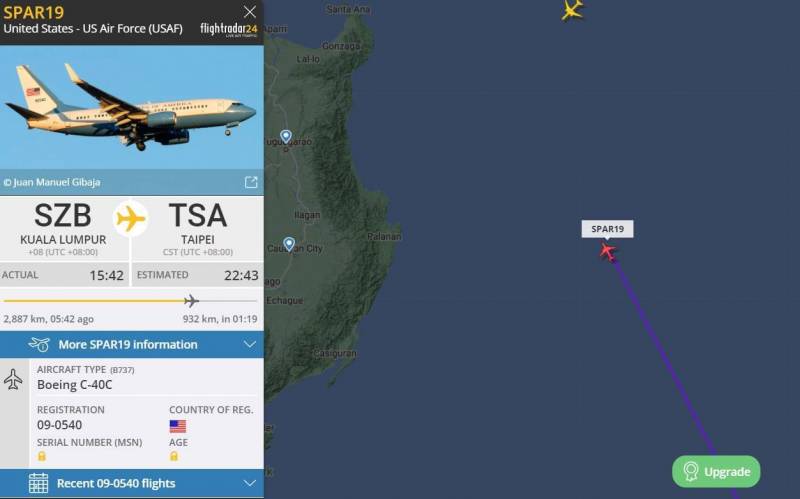 As for mainland China, the fighting
technique
The PLA has already reached the beaches, literally flooded the adjacent territories and is ready to force the Taiwan Strait, the width of which at its narrowest point is 130 km. Chinese media and eyewitnesses from Fujian province record how PLA forces and assets are being pulled to the coast. At the same time, the Chinese Foreign Ministry confirmed Beijing's determination to respond harshly in the event of Pelosi's visit to Taiwan.
In the specified region of the PRC, even launchers of DF-16 ballistic missiles were noticed to destroy enemy ships at a distance of up to 1000 km.
In the port city of Xiamen, the streets are lined with military equipment ready to be loaded onto PLA navy landing ships.
The Chinese authorities have already announced that they are closing the country's airspace in the direction of the Taiwan Strait. PLA Air Force fighters are lifted into the air.
We will follow further developments with undisguised interest.