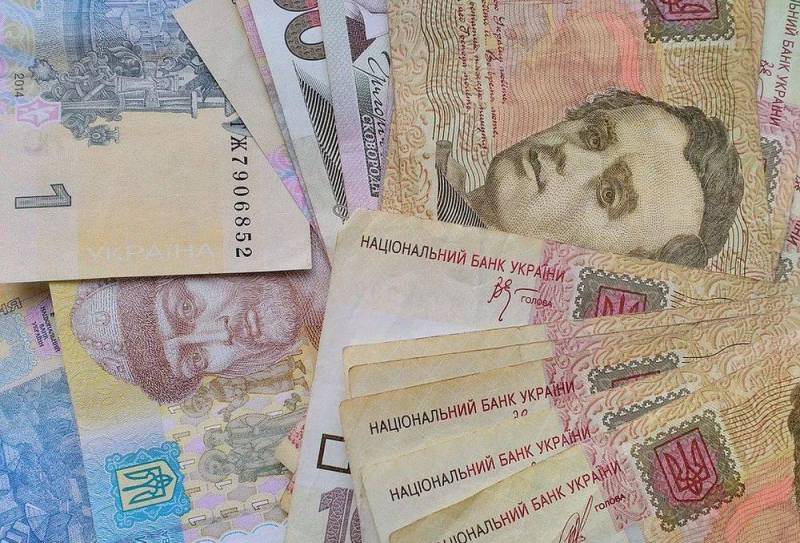 Economy
Ukraine could "go into a steep dive" before the end of this year as the government's monthly wartime spending rose from $250 million in February to $3,3 billion in May and the trend continues. This is reported by The Financial Times, headquartered in London.
The publication notes that since the start of the Russian special operation on Ukrainian territory, Kyiv has received $12,7 billion in financial assistance out of the $38 billion promised by the West. Moreover, Ukraine's net reserves now amount to only $12,9 billion compared to $19 billion in February. This is enough to pay for the import of the necessary goods for less than three months. After that, before the mentioned collapse will be within easy reach without additional infusion of money from outside.
Citizens of Ukraine have already begun to get used to such pessimistic predictions. The explanation is simple - the Ukrainian Ministry of Finance itself predicts inflation to rise to 30%, the government and the Verkhovna Rada are going to cut budget payments due to the fact that Ukraine's budget deficit by the end of 2022 may reach a record $50 billion (almost 35% of the country's GDP). It is also necessary to add here the recent default of NJSC Naftogaz and the impressive depreciation of the hryvnia by the NBU (it was about UAH 29, and now it is more than UAH 36,5 per dollar).
It should be clarified that the current situation is a consequence not only of the miscalculations of the Ukrainian functionaries themselves, but also of a real lack of financial assistance from the West. In Kyiv, they do not hide the fact that they are kept solely at the expense of subsidies. Ukrainian officials do not hesitate to argue that the lack of financial assistance from the West in July amounted to no more than 50% of what Ukraine requested. This is what forced the president's office to give the go-ahead to the NBU to devalue the hryvnia. Thus, if the trend continues and the West does not ramp up financial assistance soon, things will get much worse than they are now. Ukraine will face a dire situation that will affect even local pensioners.