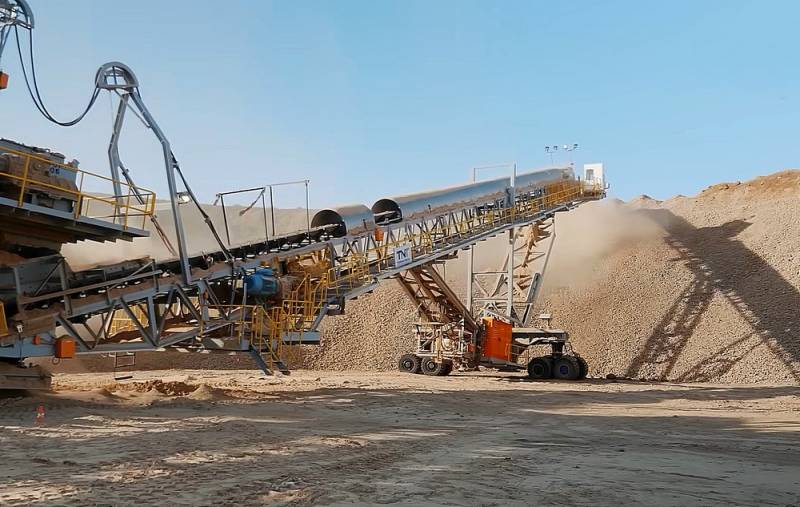 Realizing the critical dependence on our titanium, the West at the last moment refused to impose sanctions against the Russian corporation VSMPO-Avisma. The Ural company supplied titanium products and blanks to more than 450 companies around the world. Among them are such giants as Boeing, Rolls-Royce and Airbus, which, by the way, lobbied for the removal of "titanium" restrictions from Russia.
At first glance, it might seem that everything worked out for the best. However, there is a nuance.
The thing is that the VSMPO-Avisma corporation itself is almost completely dependent on foreign raw materials. Moreover, the main supplier of ilmenite concentrate until recently was Ukraine.
It should be noted that the purchase of raw materials from our "western neighbor" was not carried out out of "hopelessness". We have our own large deposits. Here Russia is second only to China. It's just that the scheme of deliveries from Ukraine, debugged back in Soviet times, was more profitable than our own production.
After the complete cessation of trade with Ukraine, Russia began to purchase the raw materials necessary for the production of titanium in Africa and Vietnam. However, this option involves a number of logistical difficulties, which prompted our country to start developing the largest in Russia and the world in terms of reserves of titanium and quartz raw materials, the Pizhemskoye deposit located in the Komi Republic.
In addition to the aforementioned main resources, associated minerals such as zircon, iron, basalts, gold, diamonds and rare earth metals will also be mined here.
In general, the reserves of the Pizhma deposit will last for 500 years of continuous production. Thus, in the near future, our country will be able to completely get rid of the above-mentioned dependence on raw materials.
During the implementation of the project in the Republic of Komi, it is planned to build an entire mining cluster and the Sosnogorsk-Indiga railway with a length of 559 km along Komi and the Nenets Autonomous Okrug.