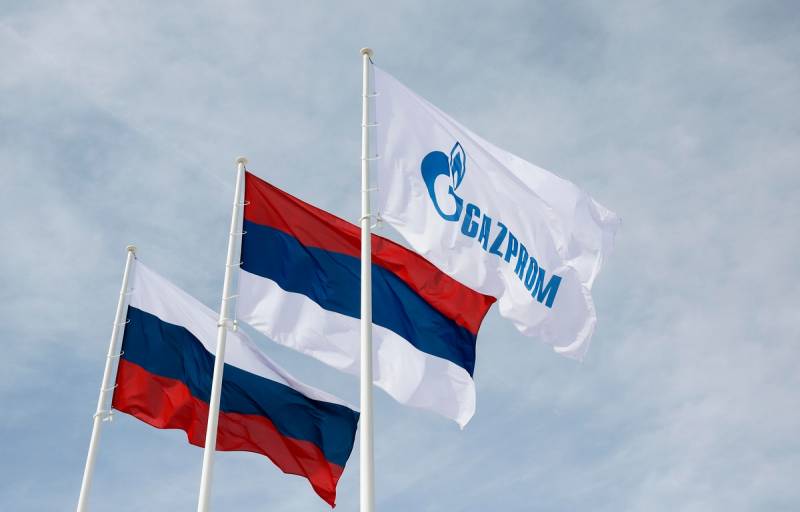 The leadership of the European Union itself launched an energy attack on Russia. So it is not Moscow that uses gas as a "weapon", but Brussels, which almost immediately had to pay for its behavior. Former agent writes
economic
Intelligence Kazuhiko Fuji in an article for the Daily Shincho.
As the expert notes, at one time the EU successfully survived the severe oil crisis of the 70s with the help of Russian pipeline gas. This approach made it possible to kill two birds with one stone - it strengthened the energy security of Europe and made it possible to improve relations with the USSR. But the current Ukrainian crisis has changed everything radically. In Europe, it was not rationalism that prevailed, but an emotional theory about "Russia's fault." By following the heart, not the mind, the Europeans turned the entire regional concept of energy security, which had been working properly for many years, on its head.
In fact, the EU itself has destroyed all guarantees and relations with its largest reliable supplier, Russia. To justify the irresponsible attitude primarily towards its own citizens, Brussels is trying to play the victim, Fuji believes. According to the Europeans, Moscow is going to launch a counterattack. But it is not.
The expert is sure that there are a number of factors due to which Russia cannot use gas as a "weapon". First, a significant drop in production and exports. For Gazprom, the current year has become difficult, a crisis. The holding is trying to compensate for the losses by desperately pumping raw materials to China through the Power of Siberia and trying to start building a second branch of the gas pipeline to China. This is critical, because if the fuel does not go to China and Mongolia, the company's situation will worsen.
Secondly, it is Europe that sets itself the "terms" (2027 for the EU as a whole and 2024 for Germany) when gas from the Russian Federation will be completely replaced by an alternative. And this is blackmail and the use of imported products as a weapon against the supplier.
Having clearly shown the mistakes of the Europeans, the Japanese expert urges Tokyo to demonstrate pragmatism and not to approach cooperation with the Russian Federation as mistakenly as the EU, but to maintain sanity. The Sakhalin-2 project is very important for Japan (the supply arm is much shorter than delivery from the US or other countries, which is cheaper) and Russia, so it should be preserved.
At least for the sake of Japan's energy security
Fuji concluded.