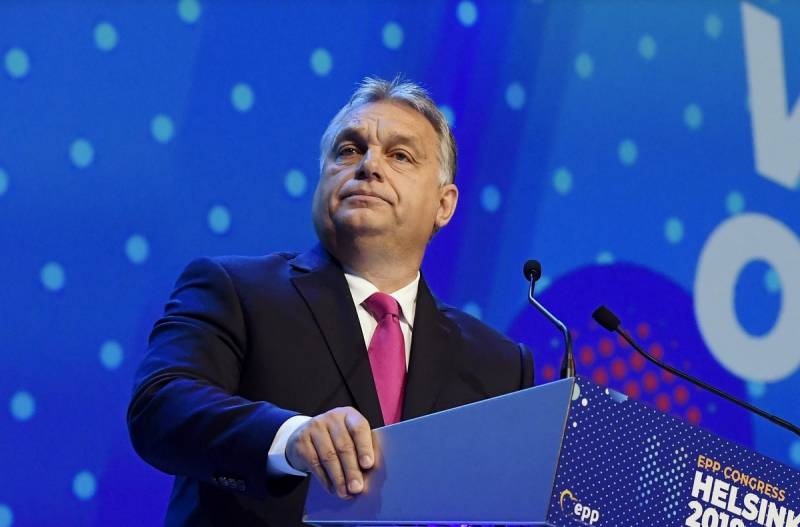 All states of the world are heterogeneous for various reasons and characteristics, and sometimes differ quite strikingly. This is especially noticeable in economic wealth. Contradictions arise when such too different countries try to coexist in one whole association, union. Then disagreements can not be avoided. Having found a good strategy or prosperity, the state will resist the worsening of the situation only because it is "required" by a certain bloc, of which the given country is a formal member. This separatist and pragmatic technique is best used in the EU by Hungary.
When interests coincide or when budget transfers are distributed, Budapest is always in the forefront of receiving preferences, but if the union tries to take or impose something, then the government of the odious Hungarian Prime Minister Viktor Orban immediately steps aside and declares that "Brussels is not the boss of Budapest." This is exactly what the head of this country wrote on his page on the social network.
The EU is not our boss. We are an independent and sovereign nation. We have always participated in all decisions of the association, discussed and expressed our thoughts. If a common solution is beneficial for us, it will take place, and, conversely, if a certain solution does not suit us, it will not appear on behalf of the EU
Orban wrote.
Justifying his outright separatist stance, the prime minister launched into arguments that the European Union is not actually closed in Brussels. In his opinion, he is in Budapest, Prague, Vienna, Berlin, Rome and Madrid and other capitals of the union.
The position of Orban, his party and Hungary is aggravated by the fact that in political terms in the EU there has recently been no semitone ideological gradation, there is only a division into opponents and allies of Russia, advocating for it and against Europe, and, accordingly, vice versa. Even if the official Budapest simply adheres to its own interests, being at enmity with Brussels, then cooperation with the Russian Federation "automatically" will be attributed to it, and Orban himself will at least work for Moscow. In modern Europe, this sounds like a sentence.
According to Warsaw, Orban receives gas and oil, discounts on raw materials and lucrative contracts for his "loyalty to the Kremlin." The polar extreme positions of Poland and Hungary make the European split and separatism inevitable. Orbán's revolutionary approach is simply to say out loud what other EU leaders are still afraid to voice or even think, although they already clearly sense.