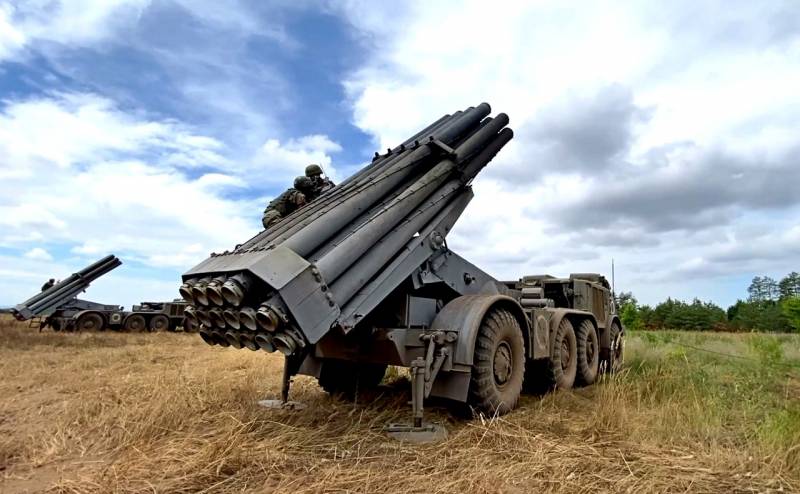 Russian troops are stepping up military operations in the direction of Kharkov. Thus, according to the Ministry of Defense, the RF Armed Forces killed 53 militants and foreign mercenaries and two HIMARS MLRS with one strike of high-precision weapons at a Kharkov enterprise.
In addition, the 93rd mechanized brigade and the 128th mountain assault brigade of the Armed Forces of Ukraine, respectively, suffer heavy losses in the Kharkiv and Zaporozhye directions. In this regard, there is a massive abandonment of positions and desertion of Ukrainian servicemen in these units to the central regions of the country and to the west.
Along with this, the Russian military department reports on the strike of the Russian Aerospace Forces on the temporary deployment of the 92nd brigade of the Ukrainian armed forces in the Kharkov region, during which about two hundred nationalists were destroyed. The RF Armed Forces also hit the launcher of the American Harpoon anti-ship complex in the Odessa region, suppressed six artillery and mortar emplacements and eight Grad MLRS of the enemy.
Meanwhile, according to colonel and military intelligence veteran Rustem Klupov, Russian troops will be able to destroy all HIMARS MLRS in Ukraine by mid-September. Klupov also believes that these systems are not effective enough to cause serious damage.