Tupolev PJSC specialists have published a patent, which most likely reveals the appearance and main technical characteristics of the new Russian strategic bomber.
Patent number RU209424U1 tells about a "utility model of an aircraft engine air intake" and contains a diagram of a new advanced long-range aviation complex (PAK DA).
According to sources, the aircraft will have subsonic speed and high range. The aircraft will receive intra-fuselage weapons, including long-range hypersonic missiles.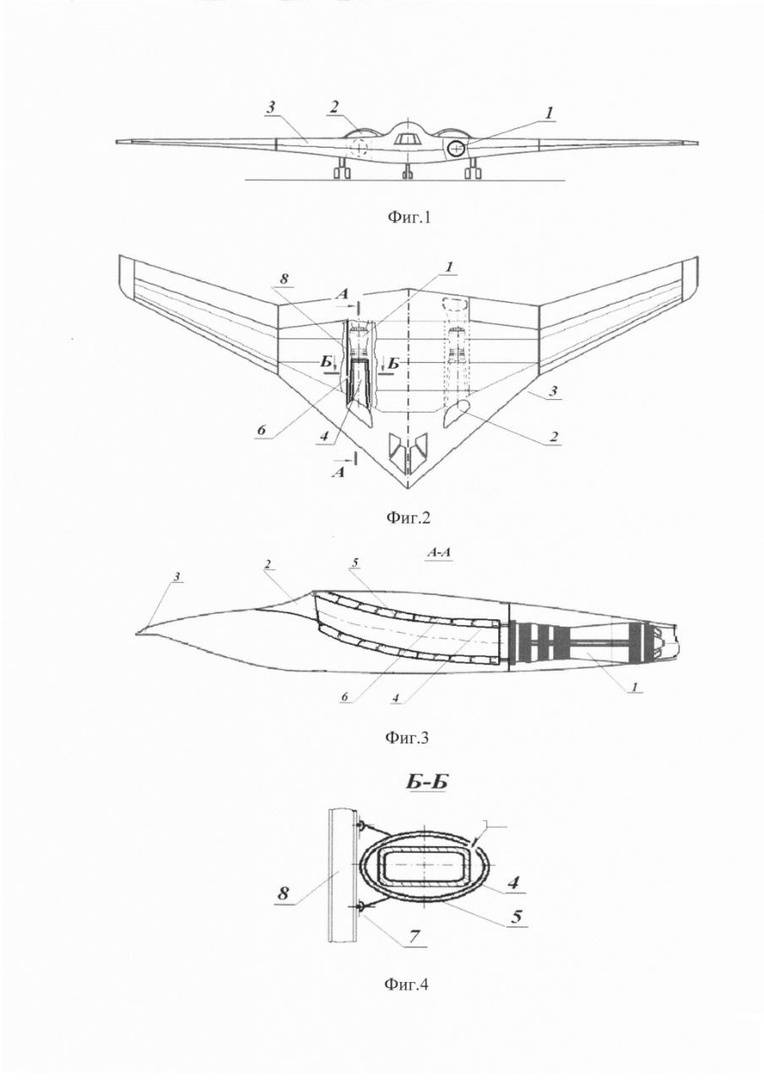 At the end of August last year, the then head of the Ministry of Industry and Trade of the Russian Federation Denis Manturov announced the start of the assembly of experimental models of PAK DA bombers. The aircraft is planned to be put into service until 2027.
Meanwhile, Russian troops, in the course of a special operation in Ukraine, began to use a new aviation reconnaissance system for the Su-34 bomber. According to sources, the device allows you to accurately determine the coordinates of various targets, including enemy air defense systems and radar installations, and transmit information about them to ground facilities. The equipment was created at the Russian Research Institute "Kulon".