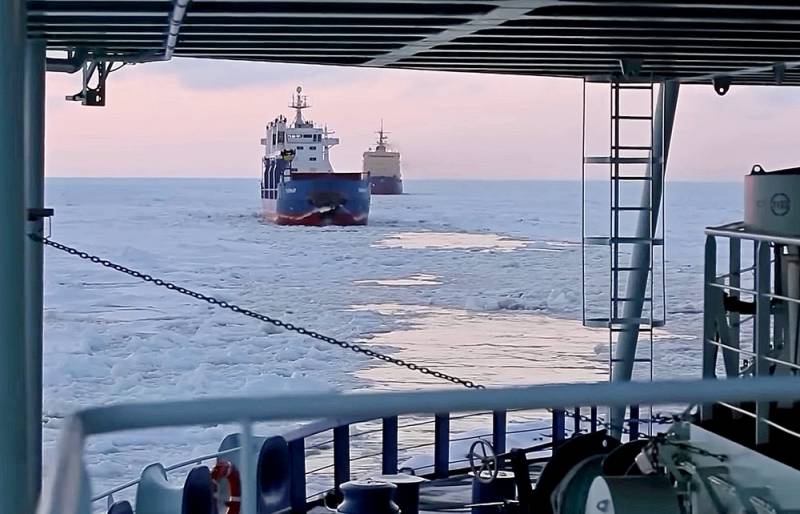 On the eve of the Ministry of Defense of the Russian Federation prepared amendments to the Federal Law, which will allow strictly regulating the passage of foreign ships (civilian and military) through our Northern Sea Route.
At the moment, the United Nations Convention on the Law of the Sea of ​​1982 applies to the "Northern Sea Trade Artery". It places the route under the jurisdiction of Russia, but does not regulate the movement of ships, including military ones, in the waters of the Northern Sea Route.
This error should be corrected by the aforementioned amendments from the Ministry of Defense of the Russian Federation.
In particular, our military department proposed introducing a clause according to which any foreign vessel will be able to pass through the Russian territorial waters of the Northern Sea Route only if it receives permission, which will be requested through diplomatic channels at least 90 days before the visit.
In addition, more than one foreign vessel will not be able to stay in the internal waters of the Russian Federation at the same time without the above-mentioned document.
But that's not all. Foreign submarines will be able to move along the Northern Sea Route only on the surface and always under the flag of their country.
Finally, Russia will be able to suspend the passage of all foreign ships through its territorial waters indefinitely in the interests of its own security.
In fact, if these amendments are adopted, the Russian Federation will receive full control over the Northern Sea Route, like Turkey, which, according to the Montreux Convention, controls the passage of ships of non-Black Sea countries to the Black Sea.