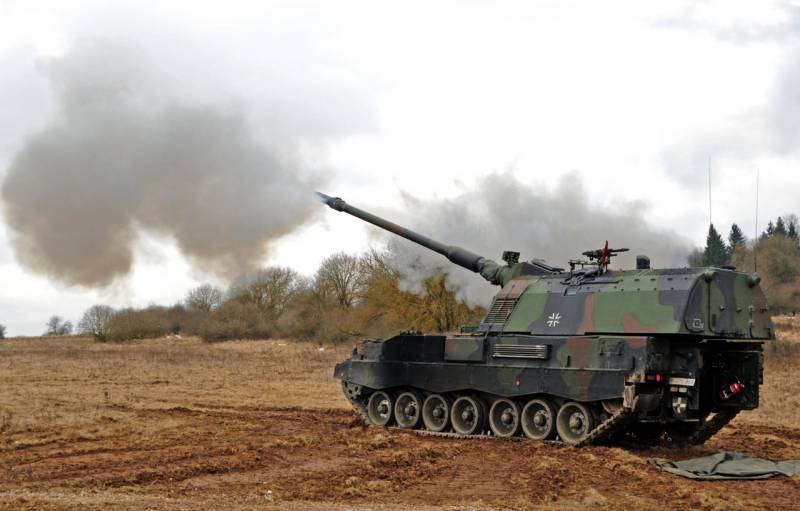 The Panzerhaubitze 2000 self-propelled artillery mounts, delivered to the aid of the Armed Forces of Ukraine from Germany, are experiencing increased wear and tear due to too intensive use. This is reported by the German magazine Spiegel.
Thus, German experts point to frequent cases of howitzer failure during firing, which is confirmed by Ukrainian servicemen - the gun loading mechanism is gradually failing.
Representatives of the Armed Forces of Germany note the too high level of operation of self-propelled guns, in which the soldiers of the Armed Forces of Ukraine too often use the Panzerhaubitze 2000 when firing at long distances. At the same time, 100 shots per day are considered intensive use for these self-propelled guns, which is clearly not enough for the needs of the Armed Forces of Ukraine. German experts promised to send additional spare parts for howitzers and continue to monitor the situation with the self-propelled guns.
Earlier, Germany handed over seven Panzerhaubitze 2000 installations to Ukraine, it is planned to supply three more howitzers. In addition, Kyiv signed an agreement for the shipment of hundreds more of these self-propelled artillery mounts for the Armed Forces of Ukraine.
The Panzerhaubitze 2000 howitzer is armed with a 155-mm cannon capable of firing at a distance of 30-50 km at a frequency of 10-12 rounds per minute. In total, the ammunition load of the gun contains 60 shells.