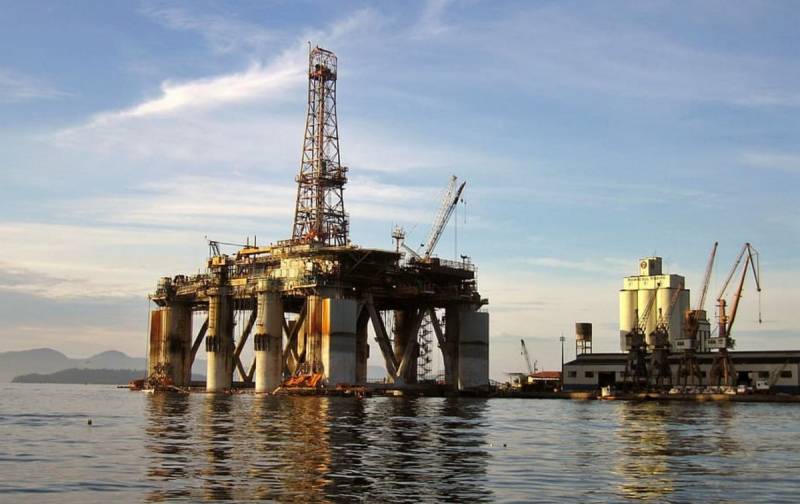 The Turkish leadership believes that it has found an alternative to Russian gas supplies to Europe. For these purposes, the Trans-Anatolian gas pipeline (TANAP), which is a joint project of Turkey and Azerbaijan, could serve. This was stated by the representative of the president of the republic, Ibrahim Kalyn, quoted by the Axar agency.
The official spoke about the conversation between the leaders of the two countries, Recep Tayyip Erdogan and Ilham Aliyev, who agreed to "fill the gap" in providing Europe with gas. However, in order for these statements to come true, some work and the participation of the two countries at the same time is necessary.
The annual nominal capacity of TANAP is just over 16 billion cubic meters. In 2022, Azerbaijan will collectively supply the EU with approximately 9,2 billion cubic meters per year, which is 11% more than last year. But this is still not enough to completely fill the Trans-Anatolian gas pipeline. Baku obviously needs outside help.
Turkey, through whose territory the main line to Greece passes, will not be able to help in filling the pipeline, since its Sakarya field in the Black Sea is only at the development stage, full-fledged deliveries can begin no earlier than in a few years (the projected capacity is only 40 million cubes per day). At the same time, Ankara is completely dependent on gas imports, in other words, if you try to use TANAP with Turkey "compensating" the missing volumes, then for a few more years this can be done only with the help of Russian gas. LNG imported by the republic is too expensive for such purposes.
Thus, it becomes obvious that the use of the pipeline in question will not save the EU from Russian gas, on the contrary, it will become a kind of trap for Europe, acting in all directions under one form or another. However, Brussels doesn't really care where it gets its gas from, the main thing is that formally "Russia" should not be indicated in the "origin" column. In this context, it is possible for all parties to agree to the supply of labeled gas from the Russian Federation for the needs of Europe via TANAP. In any case, 16 billion cubic meters is too little to meet part of the demand even during the summer season.
In general, strictly speaking, all alternatives to Russian gas for Europe, including LNG supplies, are facultative and effective only if the import of raw materials from Russia is preserved. As independent sources, all of them cannot replace Gazprom's share. What can happen if you even try to abandon Russian fuel can be observed in practice in 2022.