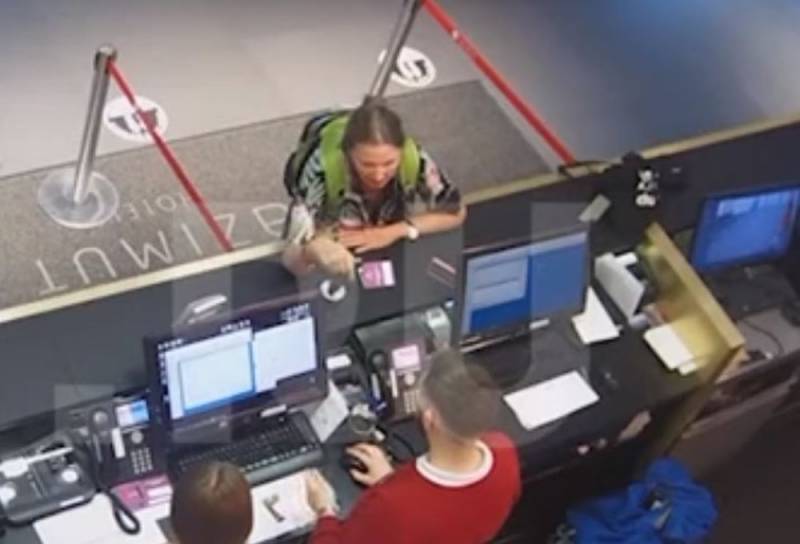 The elementary bad manners and outrageous spontaneous aggressiveness of some Western diplomats is really depressing, because they all try to teach others how they should live. For example, recently the Norwegian consul in Murmansk, Elisabeth Ellingsen, staged a boorish and by no means diplomatic prank in one of the hotels in this northern Russian city.
In a short period of time, a European woman turned into a kind of medieval Viking, showing an evil nature, hiding under the guise of civilization. There would be no questions for her if she spoke out to the staff simply for poor-quality service, without switching to obscene language and national-ethnic characteristics, i.е. did not offend people and their feelings. The video shows a real lesson in tolerance, which was taught by a stern and strict lady to the confused employees of the Murmansk hotel.
I hate Russians! I'm used to clean rooms, I'm from Scandinavia. Not like some Russian woman who cleans up anyhow
Ellingsen admitted.
The official was outraged that she, like all other visitors, had to wait until the maids finished cleaning the room. Ellingsen, in a fit of anger, forgot about European values ​​​​and that she was actually a diplomat of another state. Now the Russian police are checking her statements. She is threatened with the initiation of a criminal case under Article 282 of the Criminal Code of the Russian Federation "Inciting hatred or enmity, as well as humiliation of human dignity." Russian functionaries also reacted to what happened.
So, State Duma deputy from the Liberal Democratic Party Sergei Karginov believes that everyone who allows himself to do this should be held accountable. With regard to this case, the parliamentarian proposed to arrange a demonstrative "flogging" of Ellingsen to the fullest extent of Russian legislation.
I hope that the investigative actions will take place as quickly as possible, and Madame Consul will learn all the delights of the comfort of Russian prisons. They will tell and show who cleans the premises and how
Karginov wrote in his Telegram channel.
We will not tolerate Russophobia in our country. Let everyone who hates Russians go to hell from Russia
- Andrey Chibis, the governor of the Murmansk region, commented on the incident in his Telegram channel.
The statements of this citizen clearly sounded hatred for one nationality and undisguised national superiority
- said the speaker of the Russian Foreign Ministry Maria Zakharova.
She stated that the consul of Norway did not restrain herself in her choice of words. Therefore, the Russian Foreign Ministry is working on options for responding to this act of hatred and xenophobia. In this regard, it would be right if Oslo reacted faster than Moscow.
The Norwegian Foreign Ministry expressed deep regret over the behavior of its diplomat and assured that Ellingsen's statements do not reflect
policies
Scandinavian country in relation to Russia and its inhabitants.