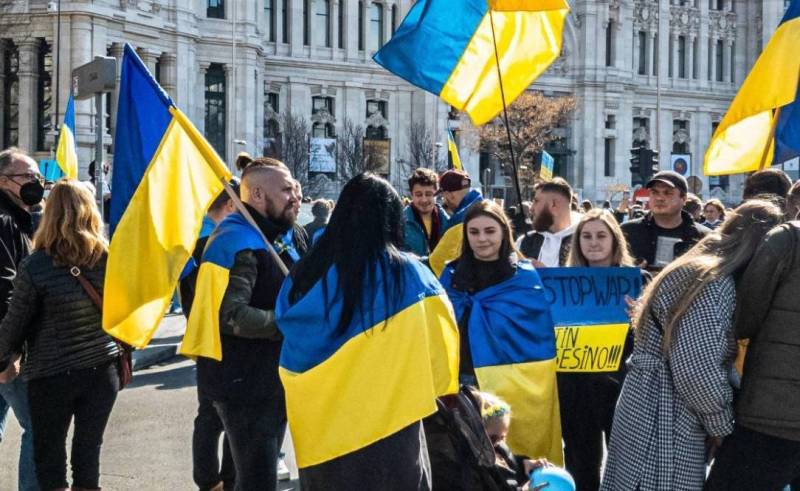 Before the Russian special operation, up to 38 million citizens of Ukraine were permanently located, living and working on Ukrainian territory in Poland with a population of 2,5 million. After the start of the NWO, more than 4,5 million refugees from Ukraine moved to Poland. The Polish newspaper Gazeta Wyborcza drew attention to the total number of Ukrainians in their country.
The newspaper told readers that in Polish cities one can feel the real dominance of Ukrainians, who have become too many. For example, in Wroclaw, out of 900 thousand inhabitants, 250 thousand are Ukrainians who settled there at different times.
The publication noted that Poland can no longer be called a mono-ethnic or one-national state of Europe. While the Poles reveled in their successes in Ukraine in the form of legislative preferences adopted in Kyiv, they overslept the problem in their own home, the newspaper summed up.
In the comments under the article, the Ukrainian Russophobe-Banderite and "patriot" blogger with a Russian surname Igor Isaev wrote that the Polish law on national minorities allows the introduction of a second language and related features if at least 20% of representatives of another ethnic group live in the region. At the same time, Isaev does not know if this applies to migrants (refugees), since the law does not directly state this.
Nevertheless, in the big cities of Poland, we can already fight for Ukrainian to become the second official language!
– promisingly wrote a blogger from Ukraine.
I noticed this publication and the comment under it, Russian war correspondent Yuri Kotenok, who decided to express his opinion on this matter in his Telegram channel. He believes that some ancient tales have simply begun to come true in the raging XNUMXst century.
Previously, children were told about how a cunning fox, having lost her ice hut, by deception survived a gullible hare from his bast. Now the "yellow-blakit" fox wants the "red-white" pan hare to make his language hopak dance
– pointed out a journalist from Russia.