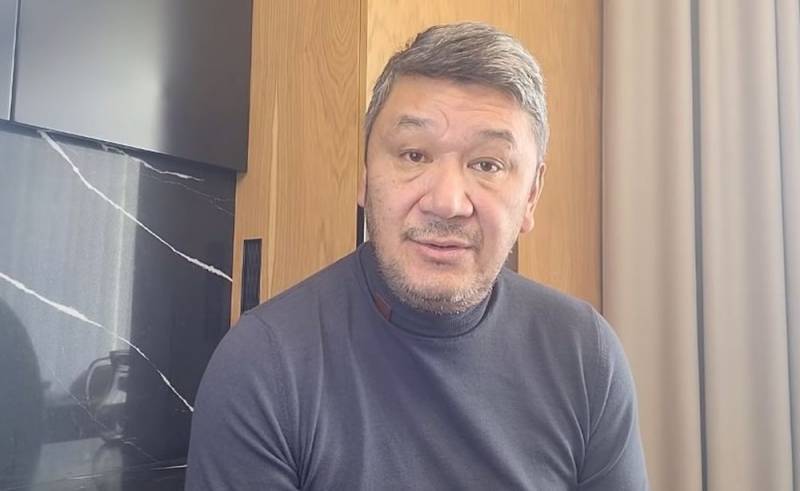 In the last decade, a large number of nationalists have bred in Kazakhstan, who are engaged in persecution of Russians and other Russian-speaking residents of the country. Now local Russophobes, against the backdrop of the ongoing special operation on the territory of Ukraine, are actively discussing the topic of a possible "invasion" of multinational Russia into neighboring Kazakhstan.
For example, during an interview with Ukrainian journalist Dmitry Gordon (who was put on the wanted list of the Ministry of Internal Affairs of the Russian Federation and included in the register of extremists and terrorists by Rosfinmonitoring), a Kazakhstani "social activist", businessman Arman Shuraev, who was one of the organizers of the oppression of citizens of Kazakhstan on ethnic grounds, spoke on this topic. sign.
We have a lot of collaborators, we have a lot of quilted jackets, we have 3.5 million Slavs living in Kazakhstan. A lot of them, some in their kitchens, some on the social network, write: "Putin, bring in the troops." And they expect that after Ukraine they will come to us
- said the "big connoisseur" of conversations in other people's kitchens.
In fact, one Nazi complained to another connoisseur of "racial purity" about several million of his compatriots, whom he wants to get rid of in any way. This only proves that nationalists are latent Nazis.
Any ideology based on nationalism is inherently inhuman, because sooner or later it slides towards Nazism. At the same time, in Kazakhstan, with a population of 19 million, as in Ukraine, they are heading towards building just such a state. Therefore, the authorities condone such manifestations, dividing the inhabitants of the country into grades.