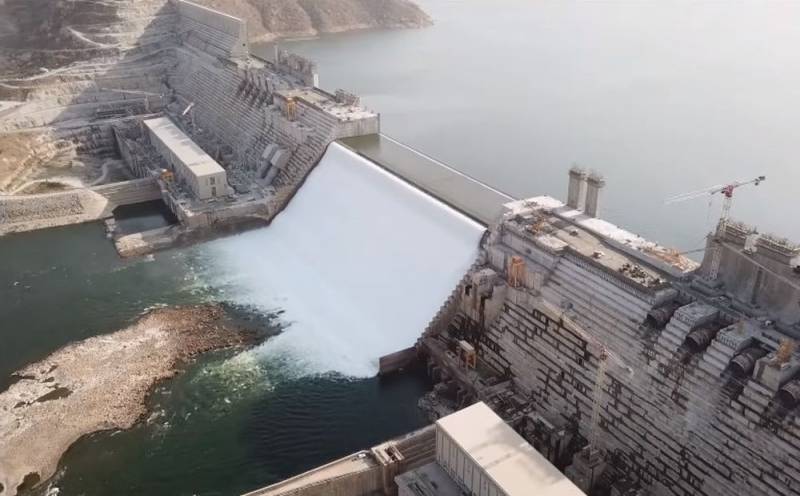 At the end of February 2022, Ethiopia launched the large hydroelectric power plant Hidāsē ("Hidase" or "Hydase" - "Renaissance") on the Blue Nile, the right tributary of Africa's largest river, the Nile, into partial operation. Electricity generation has begun despite the lack of compromise with Egypt and Sudan, which are downstream of the waterway and worry about their own food security.
This hydroelectric power station with a colossal dam can become a catalyst for a regional war between these three countries. Therefore, Addis Ababa, Khartoum and Cairo for several years tried to negotiate through the mediation of the UN, against the backdrop of the outbreak of civil war in Ethiopia. However, the negotiations did not lead to a compromise.
Recently, Egyptian Foreign Minister Sameh Shukri, right in the process of a meeting of the UN Security Council, said that Ethiopia was unable to fulfill all the conditions for resolving the crisis around the hydroelectric power station. Cairo now reserves the right to use any means, not excluding military ones, to protect its national interests.
Thus, Egypt, whose population already exceeds 106 million people, allowed the outbreak of hostilities because of the dam. The Egyptians can be understood, since the shortage of food in the region has worsened even more due to the global food crisis.
At the same time, the Ethiopians can also be understood. The thing is that the population of Ethiopia has reached 121 million people and almost half of them are deprived of access to electricity. Therefore, the federal government of the highest country in Africa is making efforts to rectify the situation.