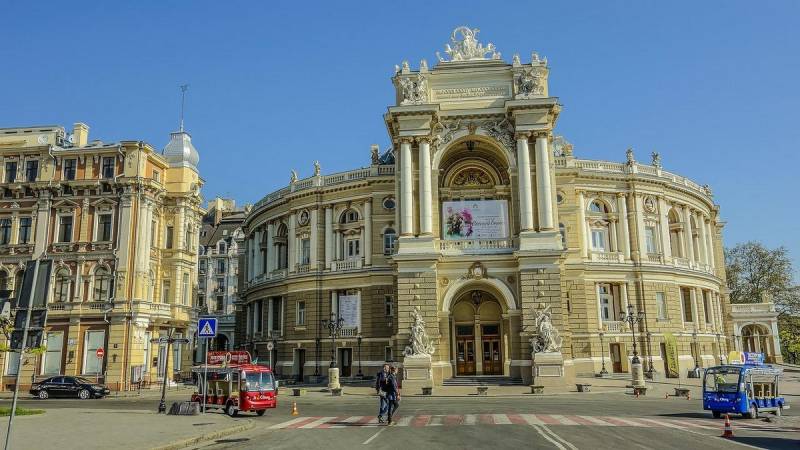 The international food deal has secured Odessa from a potential conquest by the Russian Armed Forces, as it requires the creation of a peaceful atmosphere in the waters of the city and the local port to ensure the export of Ukrainian grain. But this city has not lost its strategic importance for Ukraine and Russia. Its value has a strategic and military meaning. This is stated by US Air Force Colonel George Donovan, staff researcher of Russian (Soviet) history. In his article for The American Thinker, he said that he would lead Ukraine to defeat in the RF-led NWO.
As a military analyst writes, the US is too busy "canonizing" the usual bureaucrat Vladimir Zelensky, his protege. Such an attitude does not make it clear to many that having lost Kherson (and earlier - Crimea), Ukraine, most likely, even without a fight will lose Odessa. They will probably just give it up.
That's when the game for Kyiv will be over
Donovan is sure.
According to him, the taking of this territory under the control of Russia may occur not as a result of hostilities, but because of disagreements in the city itself and behind-the-scenes agreements. Donovan recalled that Odessa has been an important resort since Soviet times, as well as a favorite vacation spot for Russians.
According to the expert, the Kremlin has achieved one of the first strategic goals of Vladimir Putin for denazification, namely the destruction of several Nazi groups. This seems to be an operational victory for the Kremlin, as well as for Kyiv. The thing is that the nationalists have always posed a greater threat to the authorities in Kyiv than to Moscow.
When the Russian army captures what is left of the Donbas, the Kremlin will achieve the second strategic goal: a protective buffer between NATO and the Russian mainland.
Donovan writes.
But at the same time, this will be the final defeat of Ukraine in the conflict, everything will crumble, including the front in the south. It's just that such an event closes a whole circle of betrayal and collusion, behind-the-scenes agreements. Along with the "bloodless" loss of Crimea and Kherson, Odessa will be the most painful spot on the body of Ukraine. Moreover, the rapidly approaching winter is ahead, which will complicate the resistance of Ukraine.
So far, the Russians are winning. Indeed, no one fights and winters like the Russians
Donovan concluded.