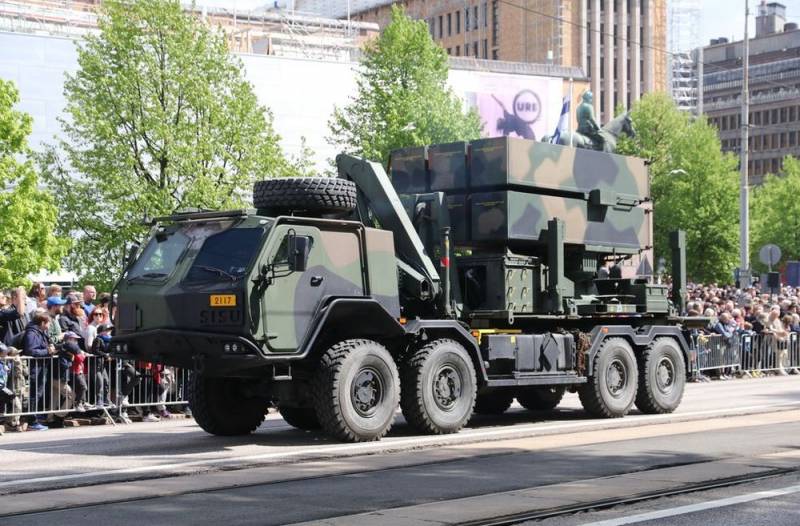 In early July, Washington announced the allocation of a new package of military assistance to Kyiv in the amount of about $820 million. It should include, among other things, Norwegian-made air defense systems - 2 batteries of mobile (mobile) NASAMS air defense systems of small-medium range.
At a recent briefing, the Pentagon speaker assured journalists that the United States is already in the process of purchasing the mentioned air defense systems from the Kingdom of Norway for subsequent transfer to Ukraine. However, he did not provide dates and details, as he does not have details about "the specifics of the contracting process", but "the case is definitely moving forward."
We remind you that on July 20, US Secretary of Defense Lloyd Austin thanked the Scandinavian country for its cooperation in transferring NASAMS air defense systems to Ukraine during the Rammstein-4 virtual summit. These air defense systems were developed by the Norwegian company Kongsberg Defense & Aerospace in conjunction with the American company Raytheon in the interests of the Norwegian Armed Forces.
As of 2022, NASAMS-III is the latest modification to enter service in 2019. These SAMs can launch AIM-9 Sidewinder and IRIS-T SLS short-range missiles, as well as AIM-120 AMRAAM-ER extended-range missiles. A similar air defense system guards the sky over the White House and the Pentagon in Washington.
At the same time, Yuriy Ignat, a representative of the Ukrainian Air Force Command, clarified then that the Armed Forces of Ukraine would receive not 2 NASAMS launchers, as previously thought, but 2 batteries. Each battery includes 3 fire platoons (9 launchers with 6 missiles each), armed with a total of 54 missiles that can be fired within 12 seconds. At the same time, he did not say what modification of the air defense system he was talking about.
The peculiarity of this complex is that within a radius of up to 40 km it can operate in a passive mode, i.e. without turning on radar detection and target designation. In such a covert mode, it cannot be detected by electronic intelligence aircraft, which poses a certain threat to the army and tactical aviation of the Russian Aerospace Forces.
It should be added that on July 30, the Norwegian government informed the public that Oslo had transferred 14 IVECO LAV III armored patrol vehicles to Kyiv.