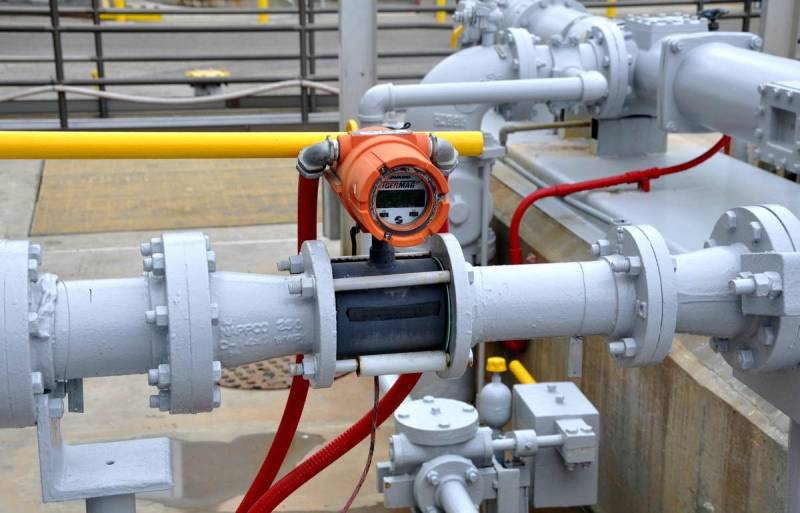 PJSC "Gazprom", within the framework of the July application of Latvia, due to violations of the conditions for the selection of natural gas, stopped the supply of important energy raw materials to this country. The Russian company announced this on the morning of July 30 in its Telegram channel.
Today, PJSC Gazprom stopped gas supplies to Latvia as part of the July application, due to violation of the conditions for gas withdrawal
- says the communique.
It should be noted that from April 1, countries unfriendly to the Russian Federation must pay for Russian blue fuel in rubles. A number of Eastern European countries refused to pay in Russian currency, including Latvia.
On July 14, the Saeima of Latvia amended the legislation. According to new amendments from local "patriots", from January 1, 2023, the Baltic country will completely stop purchasing "totalitarian" gas from the Russian Federation and diversify supplies.
On July 28, the head of the Latvian company Latvijas gaze, Aigars Kalvitis, said that Latvia is now purchasing Russian blue fuel, but not from Gazprom, since it cannot pay it in rubles, but from another supplier (an unnamed intermediary), with whom it pays in euros for energy raw materials. Moreover, over the past month, Latvia has exported one terawatt-hour of gas from the Russian Federation.
Moreover, from whom Latvijas gaze buys gas, even the Ministry of Economy of Latvia does not know. At the same time, in early July, Latvijas gaze warned of an increase in tariffs this month for households in the country for using gas in the range from 65,6 to 89,9%.
In this regard, PJSC Gazprom's actions are absolutely lawful. We remind you that until 2022, Latvia spent up to 400 million euros per year on gas imports. In 2021, about 90% of the gas purchased by Latvia came from Russia. In 2020, PJSC Gazprom exported 1,6 billion cubic meters of gas to Latvia, and in 2019 – 1,7 billion cubic meters.