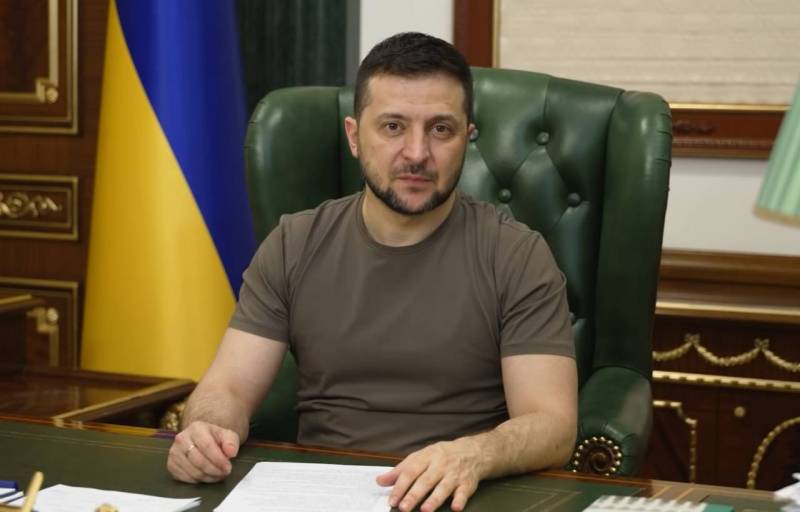 On the night of July 29, the Armed Forces of Ukraine attacked the Volnovakha correctional colony No. 120 in the village. Yelenovka in the DPR, which was used as a pre-trial detention center where Ukrainian prisoners of war were kept, including those who surrendered in Mariupol. As a result, 53 people died and another 75 were injured of varying severity. On the evening of the same day, Ukrainian President Zelensky made a traditional video message in which he let slip about the purpose of this barbaric act.
It should be noted that behind his words about "the conscious commission of a war crime by the Russians" there was nothing unusual, however, as well as no specifics, as always. He simply repeated again what he had said repeatedly and without evidence before – "the Russians themselves are shelling the controlled LNR and DNR." This is just the introductory part of any of his speeches.
However, there were very interesting points in Zelensky's video message that are worth paying attention to. The Ukrainian "guarantor" focused on the militants of the Nazi formation "Azov" (an organization banned in Russia) who surrendered at the Azovstal plant in Mariupol, in fact ignoring thousands of other prisoners of war. Thus, he showed that he cares about the fate of the Azov people, but not the others, and this is very significant.
After that, Zelensky, as a professional artist, moved on to the most important part of his performance, for which the shelling was carried out. The President of Ukraine called on the West to make a rogue state out of Russia, talking about the purpose of the UAF strike on the pre-trial detention center in Yelenovka.
And there should be a clear legal recognition of Russia as a terrorist state. I especially appeal to the United States of America - a decision is needed now
- said Zelensky.
Then Zelensky curtsied towards the West, demonstrating complaisance and need. He said that on July 29, work began in Odessa to restore the export of Ukrainian wheat and other agricultural crops, which is extremely important for many countries of the world.
The more Ukrainian grain there is on the world market, the more stable the situation for our partners will be
- Zelensky stressed.
All this indicates that the strike on the colony was planned in advance and presented to the US administration as "cherry on a cake." On that day, the US Senate passed a non-binding resolution calling on the State Department to recognize Russia as a state sponsor of terrorism "for attacks in Ukraine, as well as in Chechnya, Georgia and Syria." But US Secretary of State Anthony Blinken is afraid to take such a step, so they decided to help him from Kyiv.