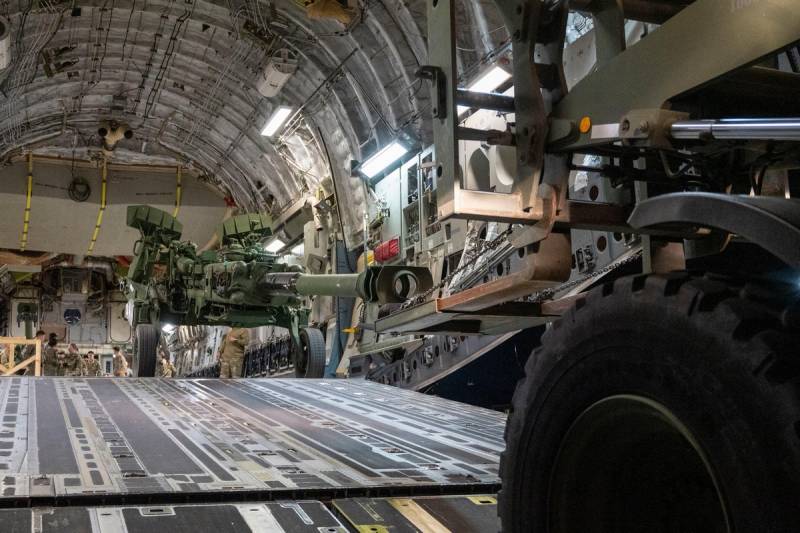 European and American leaders unanimously declare that they are going to support Ukraine at any cost and for as long as it takes. In fact, this is not so: everything has a limit, including the economies of the West. The condition for the end of support for the regime in Kyiv by the collective West was called by retired British lieutenant general Simon Mayall. He voiced his point of view during an interview with Times Radio.
In his opinion, it is not themselves who will refuse to support the ambitions of Ukraine
policy
but the voters to whom they are accountable. Residents of Europe will unequivocally refuse to issue a kind of "mandate" for further support to Ukraine if the EU plan to reduce gas consumption by 15% is implemented. In this case, according to the military, ordinary citizens will begin to doubt the necessity and expediency of the sanctions imposed against Russia. And this, in turn, will affect the rating of politicians.
No one will dare to continue to pursue a foreign policy that will lead to resignation and the end of a career. So far, the EU is at the stage of "murmuring" of large masses of people dissatisfied with the difficult
economic
situation. When the "restriction" touches everyone personally, then the aggravation of the internal situation will sparkle with new colors. Some leaders have already lost their seats for excessive support of Kyiv. The infamous epic of former British Prime Minister Boris Johnson is a bad example for officials and a good one for the discontented masses, who have realized what their strength and leverage are.
Also note that in addition to gas, Russia can arrange problems with grain
Mayall predicts.
In this case, in his opinion, any further restrictions and consequences of support for Ukraine, directly related to Western citizens, will instantly hurt politicians and officials. Even now, the leaderships of the states of the anti-Russian coalition stand with one foot on the red line of no return. Moving deeper into the problem will only exacerbate it.
Of course, the problem can also be solved by military intervention directly affecting the enemy. But such a development of events Mayall completely ruled out as impossible.