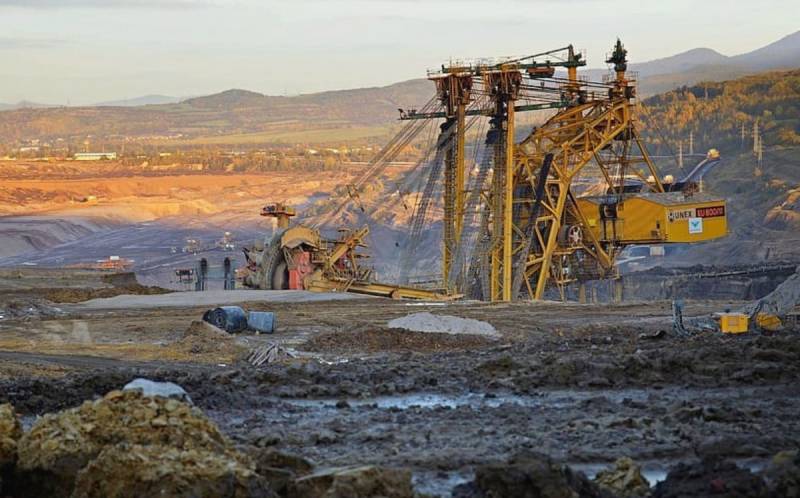 Consumption of the world's most polluting fossil fuel could set a record in 2023. Coal is still the king of the energy system. Bloomberg columnist Javier Blas writes about this.
During the twentieth century, the world energy map has been transformed, first by oil and then by solar and wind energy. The environmental movement has become a major
political
a force promoting the fight against climate change.
What about coal? He's still on the pedestal, king as always
- the expert approves.
The International Energy Agency (IEA) said this week that global coal demand in 2022 will match the record high set in 2013 of about 8 billion metric tons. And next year, coal consumption will set a new record. This is already well known. If coal is the present, then gas is undoubtedly the future, which, however, will also contain fossil fuels from the past. World practice shows that coal does not lose its position in case of any changes in the energy markets.
It's worth repeating: global demand for coal, the most polluting fossil fuel, is still on the rise. The gap between the reality of the coal market and the well-intentioned words spoken at climate conferences has never been greater, the expert of the American analytical agency is surprised.
And this is not just an abstract absolute demand - it is a reality. Even the share of coal in world primary energy remains stable, unchanged for decades. Last year, coal accounted for 27% of global primary energy, up a couple of percentage points from two decades ago and about the same level as 50 years ago.
With growing demand for all types of fuel - partly due to Russia's special operation in Ukraine - and stagnating supply, the world pays a lot of money for coal, while incurring environmental losses. In Europe, coal prices soared this week to a record high of over $400 a tonne. And this is clearly not the limit, Blas believes.
It is worth noting that the Russian coal mining industry has enormous potential, especially considering the above. The main obstacle to the growth of export volumes of deliveries of domestic raw materials abroad are the industry's own problems. Worn-out rolling stock, logistics difficulties and, of course, international sanctions.