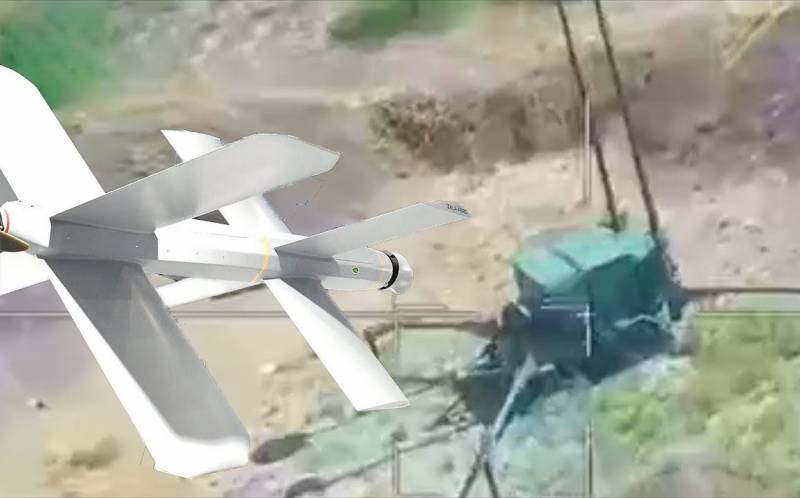 A video of the destruction of a Ukrainian relay station by a Russian kamikaze drone "Lancet" to increase the range of Bayraktar TB2 unmanned aerial vehicles got on the social network.
The video was filmed from different angles and shows the approach of the Lancet to the target, followed by an explosion and the defeat of the APU repeater.
Earlier it became known about the beginning of the use of the RF Armed Forces during a special operation in Ukraine loitering ammunition "Lancet" with a reinforced warhead (it includes an optical guidance unit and explosives) and an increased flight duration.
Such a device is able to stay in the air for a long time and observe the target, tracking down or waiting for the object, and then attack and destroy it. The aerodynamic design of the double X-tail, used for the first time by Russian designers, improved the maneuverability of the Lancet and its stability in flight.
At the same time, the media is aware of several types of ammunition. Thus, a high-explosive fragmentation warhead weighing 1 kg is integrated into the Lancet-1. The take-off weight of the device is 5 kg. The mass of the Lancet-3 warhead reaches 3 kg, and the drone itself weighs 12 kg. In the special operation zone, Russian troops use kamikaze drones with a warhead weighing 5 kg.