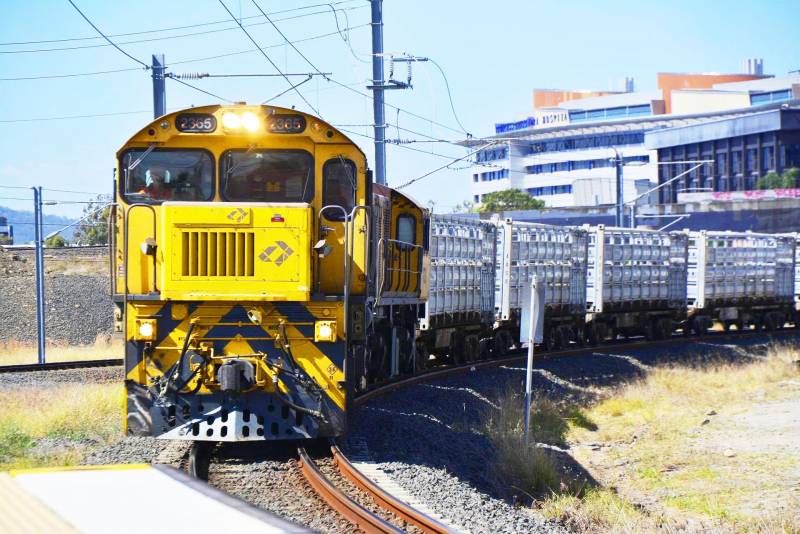 The implementation of the idea of ​​the North-South International Transport Corridor (INSTC), linking Russia and India, has made significant progress in recent days, and this route can become a "salvation" for the Russians, writes RailFreight.com, a resource specializing in rail transportation.
Thanks to Russia's $4 billion investment in Iran's oil fields, the key missing link of the corridor, namely the Rasht-Astara railway line in Iran, will receive far more resources to complete construction.
This is due to the fact that both sides will need an efficient transport infrastructure for the transportation of petroleum products. The railway line will also connect the port of Shahid Rajai in the south of Iran (on the coast of the Persian Gulf, near Bandar Abbas) and the port of Rasht in the north (on the coast of the Caspian Sea). Currently, only 70 percent of the line has been completed.
Thanks to Russian assistance, the construction time of the railway will be significantly reduced, and its construction is expected to be completed by mid-2023.
The North-South transport corridor has a length of 7200 kilometers and links India, Iran, Azerbaijan and Russia by sea, rail and road, which, as is commonly believed, will cut the time for the exchange of goods between Mumbai and Moscow by half.
It is expected that after the corridor infrastructure is fully completed, it will be able to handle 15 million tons of cargo per year. The corridor was originally built as an alternative to traditional sea routes.
Much
policy
also matters. With tough sanctions from Europe and the United States, this freight corridor, which RailFreight writes has been neglected for more than 20 years, now has high hopes. Some even see it as a way for Russia to avoid sanctions and a lifeline to boost trade with Asia.
Currently, merchant ships from India must cross the Arabian, Red, Mediterranean Seas, then bypass Western Europe and the entire Baltic to reach St. Petersburg. With the opening of the international corridor "North - South", the time of cargo transportation will be reduced from 60 to 30 days, and the cost will be reduced by 30 percent. However, geopolitics remains an inevitable factor influencing the implementation of the plan, not to mention practical issues related to customs and other features of different countries.