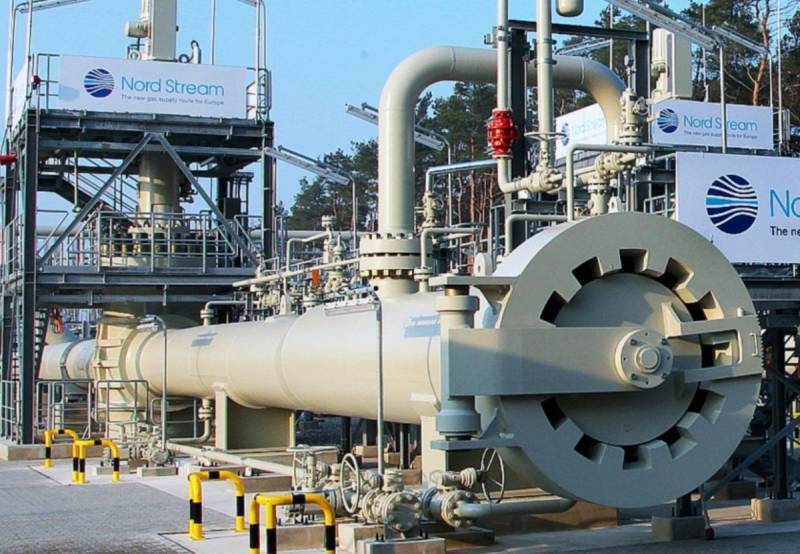 The mayors of seven cities located on the largest German island of Rügen sent an unusual appeal to German Energy Minister Robert Habeck. The mayors are calling for the commissioning of the finished Nord Stream 2 gas pipeline. The dpa agency writes about this.
The corresponding document was sent to the office of the city of Schwerin and the office of Habek. As clarified by dpa, the written appeal was also signed by representatives and heads of a number of Rügen communities. As noted, the main idea of ​​the message is to understand the future of Germany and the energy security of the state in the context of cooperation with Russia as a supplier of important resources.
We categorically condemn the military events in Ukraine, but we must first of all think about the damage to the population of the FRG and
economics
region, whole country
- stated in the appeal.
The mayors of the Rügen cities, members of the community, believe that the path taken by the federal government in terms of phasing out gas from Russia is a mistake. The signatories vehemently criticize the state's desire to fully rely on the wind and currents, that is, on alternative energy sources.
According to the drafters of the document, it is necessary to test relations with Russia and then make a decision. Indeed, according to the representatives of Rügen, this is quite simple to do. If there are real technical difficulties with gas supplies via Nord Stream, then it is necessary to turn to the already existing and ready-made Nord Stream 2.
The way how to check the honesty of Gazprom in this case regarding statements about the impossibility of launching the first string of the Baltic gas pipeline at full capacity lies in a logical contradiction. If the Russian Federation really wants, but cannot increase gas supplies along the current route and does not use gas "as a weapon", then Moscow will agree to use the second line of the gas pipeline.
If Russia is simply blackmailing the EU with a reduction in supplies, although there is
technical
the opportunity to pump more now, then it will look for opportunities to refuse to launch its sub-sanctioned Nord Stream 2 gas pipeline by any means in order to maintain the leverage of raw material blackmail.
In any case, the option with a ready, but not launched, main gas pipeline is the only real chance to establish energy security for the whole of Germany in the foreseeable future, Rügen representatives concluded.