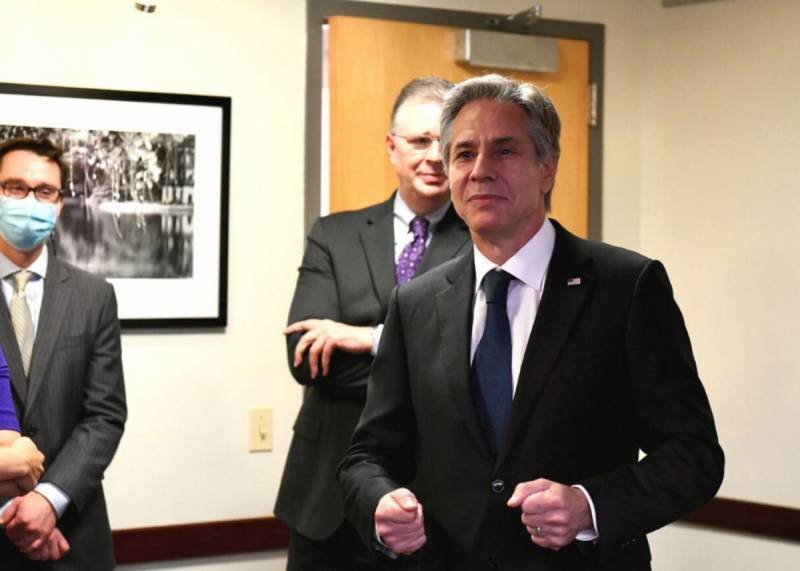 Since the beginning of Russia's special military operation in Ukraine, the delegations of the Russian Federation and the United States have never met or negotiated directly. Moreover, Washington in every possible way refuses contacts with Moscow at all levels. However, the very fact of how zealously America supports Ukraine excludes the possibility of contacts, let alone successful negotiations.
However, on July 27, US Secretary of State Anthony Blinken suddenly announced that he was going to hold talks with Russian Foreign Minister Sergei Lavrov in the near future. Some proposal from Washington regarding the release of American citizens Brittney Griner and Paul Whelan, accused in Russia, should be discussed.
I cannot and will not go into the details of our proposal to the Russians regarding American citizens.
- Blinken said, voicing only the fact of the first talks in several months.
Thus, the initiative came from the United States, moreover, from the administration of President Joe Biden, who personally approved the "deal" with the Russians. It is worth noting that the Russian Federation has already stated that it is not yet aware of the request for such urgent negotiations. However, according to the Americans, we are talking about a possible exchange of the Russian Viktor Bout for Greiner and Whelan. It was this topic that was discussed for several weeks between the governments of the two countries at an unofficial level. Now it is time to formalize the negotiations.
Blinken specifically emphasized that the parties would not touch on the Ukrainian conflict, unless the State Department is going to ask Russia to adhere to an important food deal signed in Turkey. The Secretary of State also noted that the negotiations will be open.
Sometimes the United States believes that it is better to negotiate openly, in public. But sometimes in Washington they think it's better not to draw attention.
says the Secretary of State.
According to Blinken, the problems of releasing US citizens held abroad, the food crisis, Russia's plans to annex some Ukrainian territories, are topics that need to be discussed exclusively publicly and directly with him, as America's top diplomat.