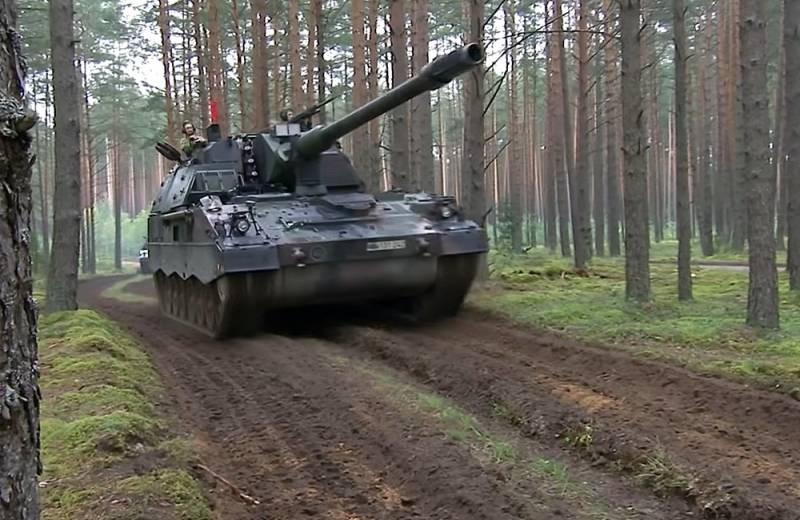 Nearly every German government has shown loyalty to Russia, primarily through economic ties and energy. Even the government of pro-Western Chancellor Olaf Scholz was relatively tolerant of cooperation with the Russian Federation. Oil and gas "friendship" did its job. Now, after Gazprom's dangerous experiments with turbines for Nord Stream, the constant reduction in pumping power and the refusal to accept the repaired unit with documents, Berlin seems to have run out of patience.
According to the German newspaper Der Spiegel, the German leadership agreed to sell 100 howitzers to Ukraine. A little earlier, the German government issued permission to Krauss-Maffei Wegmann to supply Kyiv with 100 Panzerhaubitze 2000 units in the amount of 1,7 billion euros.
Noteworthy is the permission received from the government of Germany. It is very likely that this is a very serious "answer" to the "whims" of the Russian "Gazprom" in the turbine case. The German government did everything in its power, even making direct contact with Canada and lifting some of the sanctions in order to get the unit for the Portovaya compressor station. But this, as you know, did not bring results: the repaired turbine hung in limbo, and Gazprom also further reduced the pumping to a meager 20%.
Obviously, in Germany they were offended by such steps of Moscow. Private arms companies and concerns have long been asking Berlin to allow mass commercial deliveries of all possible types of weapons to Ukraine. However, until now the federal government has refrained from such steps, the military-industrial complex did not approve the initiative and did not give the green light to supplies from outside. Defensive weapons and equipment were supplied in doses. Under the control of the state, several units of these howitzers were also transferred to Kyiv.
Now, the government completely outsources supplies to commercial producers. This is the first wake-up call, a signal for Russia. The point is not even the effectiveness of a particular type of weapon, but the fact that there was a certain change in views in Berlin and now only a miracle can save from the flow of weapons, since Western businessmen of the war have long intended to flood Ukraine with their products.