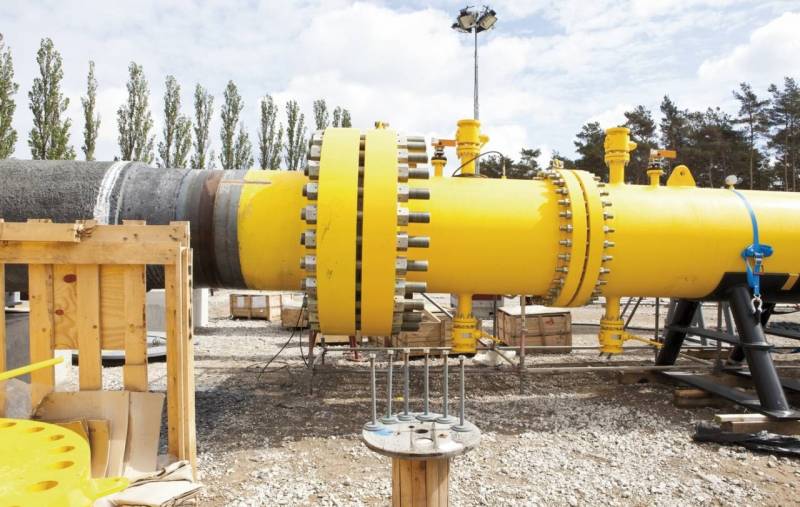 The Ukrainian company "Naftogaz" announced the impossibility of fulfilling debt obligations to European bondholders, the payment period for which has expired. Thus, Naftogaz announced
technical
default.
At the same time, difficult
политическая
the situation in the country plays into the hands of the company, since its management can blame Russia for all the problems and call those who talk about repaying debts Moscow's agents. This opinion was expressed to the VZGLYAD newspaper by Igor Yushkov, an expert at the Financial University under the Government of Russia and the National Energy Security Fund.
The analyst believes that the company will now have to enter the borrowing market and ask for a loan again, otherwise threatening problems with Ukraine overcoming the heating season. However, it remains unclear how much gas Kyiv needs - in peacetime, the country produced about 20 billion cubic meters of blue fuel, while consuming 30 billion cubic meters.
Now Kyiv has lost control over a large number of territories, and the industry had to be stopped. So they can go to self-sufficiency, which they will boast about. True, I don't think that such an alignment is a reason for pride.
- noted Yushkov.
Meanwhile, Ukraine's financial situation leaves much to be desired. According to political economist Ivan Lizan, this country will become bankrupt in the medium term, as the industry does not work properly, and the authorities continue to print money uncontrollably to cover military spending. The current debts of the gas monopoly may affect many other industries
economics
Ukraine.
Then Ukravtodor and other state corporations will appear, which will also not be able to pay off payments on the next Eurobonds. Another thing is that they could still make payments for some time if Zelensky was not against the outflow of currency from the country
Lizan expressed confidence in an interview with reporters
LOOK
a.
Along with this, The Wall Street Journal experts are confident that Naftogaz's default will call into question the efficiency of the Ukrainian financial system and complicate the activities of many organizations and companies that play an important role in the country's economy.