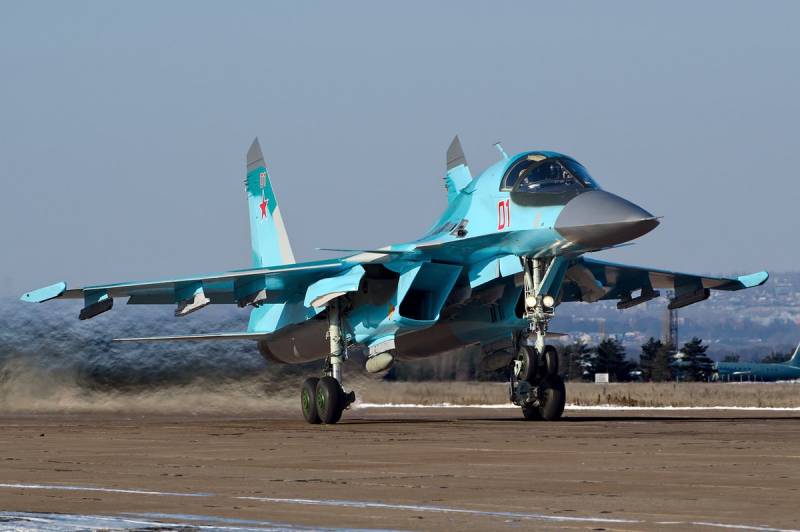 During a special operation in Ukraine, Russian troops use reconnaissance systems based on Su-34 front-line bombers. It was announced the day before
RIA News
with reference to relevant sources.
Containers, which are reconnaissance complexes, can determine the coordinates and other parameters of targets for combat aircraft with high accuracy, including the ability to clearly "see" enemy air defense systems and radar stations.
According to a military expert, the author of the Fighterbomber telegram channel, the complex has several undoubted advantages: the ability to conduct reconnaissance operations without entering the enemy air defense zone, wide coverage and the ability to detect all emitting enemy objects.
That is, it clings out of necessity, without irrevocably turning the plane from a strike aircraft into a reconnaissance aircraft
- the analyst emphasized in his telegram channel.
According to the expert, Russian units have been using these devices for about four months.
The strength of the complex is also its compactness and "invisibility", since the container does not emit anything. The downside of the Fighterbomber reconnaissance complex is that such equipment is still scarce in the Russian Aerospace Forces.