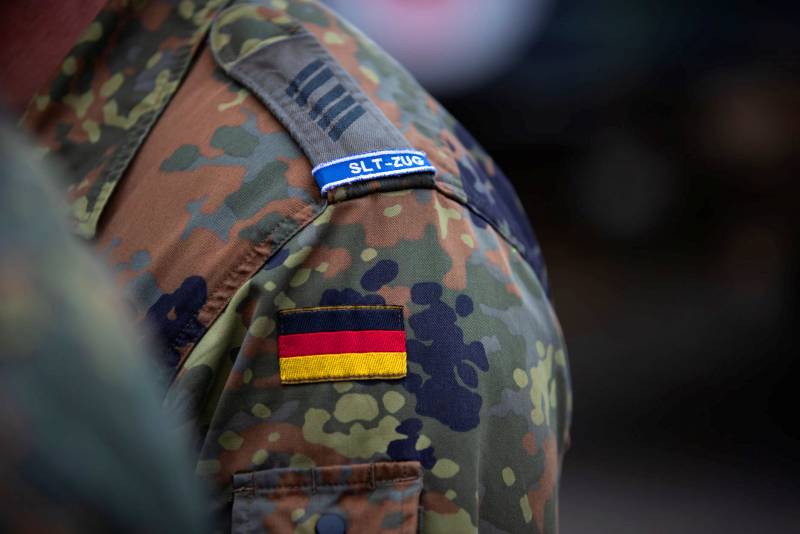 War hysteria continues to escalate in Germany. Thus, Bundeswehr General Martin Schelleis warned of serious military challenges for Germany.
We are under immediate threat. In fact, we are already at war - in the information space, and there are also cyber attacks

– Lieutenant General told Kölner Stadt-Anzeiger on Friday, quoted by another German newspaper –
The Munich Eye
, recalling that Mr. Schelleis is officially the head of the support service and logistics of the Bundeswehr.
In addition, according to the commander, there are such threats as a possible strike by ballistic missiles that Russia has deployed in the Kaliningrad region.
Now they have been withdrawn from there due to the conflict in Ukraine, but they will definitely return. These missiles can easily reach Berlin. Judging by Putin's reasoning, blackmail attempts are quite likely

— quotes his German edition.
The commander of the second largest organizational unit of the Bundeswehr, responsible for all its material
technical
provision, complained that the Bundestag for a long time could not adequately finance the needs of national defense.
It was simply not considered that the Bundeswehr could ever again be used on a large scale, or even simply deployed. That's why we have such an incredible deficit and a huge backlog

Shelleys said.
Even more curious material is published directly
website of the German Ministry of Defense
, according to which Berlin's military interest will also directly relate to Asia and the Pacific.
The text says that since the publication in September 2020 of the German federal government's main principles for the Indo-Pacific region, it has received increasing attention from departments responsible for foreign and defense
policies
country.
Since then, Germany and its allies have also increased their presence in the Pacific. This part of the world offers them both opportunities and challenges: Asia is the region with the most dynamic growth in the world.
At the same time, the Asia-Pacific region faces the prospect of a conflict that will have global implications and could directly affect Germany and Europe. For important trade routes pass through the Indian and Pacific Oceans, and 90% of all world trade is carried out by sea.
Disruption of transport routes in the Indo-Pacific region and, consequently, supply chains to and from Europe, will have serious consequences for the prosperity of the Federal Republic of Germany, according to the website of the defense department.