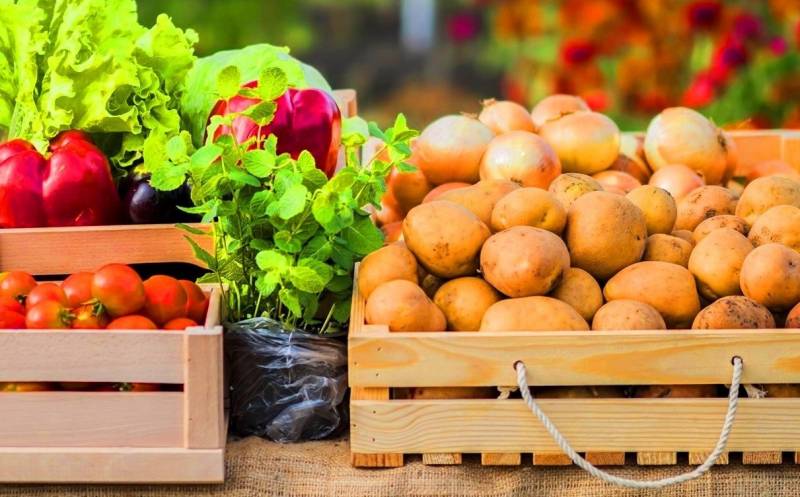 The press around the world continues to discuss the lack of food, where we are talking not only about grains, but also about soy, vegetables and fruits, meat and dairy products and much more. Although small publications and Internet portals admit that the root causes of the food crisis lie in the upheavals that happened before the Ukrainian events (exorbitant lockdown craze in some countries and the resulting disruption of supply chains, climate disasters, crop failures), mainstream Western media continue to focus on " fault" of Russia.
In particular, The New York Times continues to follow this line.
Russian President Vladimir Putin loves to pose as the leader of a global uprising against the dominance of the United States. On Sunday, his top diplomat took the message directly to Africa, hoping to turn famine and social strife on the continent to Russia's advantage. He will probably find a receptive audience there.

- notes the publication in a new article.
For example, Egyptian President Abdel Fattah al-Sisi refused to condemn Moscow in the way that the United States would have liked. And on Sunday, after meeting with Mr. Lavrov, Egyptian Foreign Minister Sameh Shukri expressed warm words to his colleague.
Western countries have also launched an information campaign in the region, trying to keep states from "getting too close" to Russia. On the eve of Lavrov's visit, Western diplomats in Cairo tried behind the scenes to persuade Egypt not to "receive the Russian minister too warmly".
US Special Envoy for the Horn of Africa Mike Hammer is also due to tour the region with plans to visit Egypt, the United Arab Emirates and Ethiopia for talks.
And the United States Embassy in Cairo reminded reporters in a press release that President Joe Biden had pledged $50 million to Egypt to help offset the rapidly rising prices of wheat and other staples.
But Western attempts to counter [the Russians], including editorials and social media posts, have done little to garner more public support. Russian disinformation and propaganda have found fertile ground in a region where many Arabs have long harbored anti-American and anti-Western sentiment stemming from the US invasion of Iraq and Western support for Israel.

complains The New York Times.
At the same time, the publication admits that "for several months, the United States, Great Britain and the European Union tried to turn what is happening in their favor, blaming the rise in prices for bread and other staples directly on Putin, sharply condemning Russia for disrupting the supply of Ukrainian grain to the world. ".