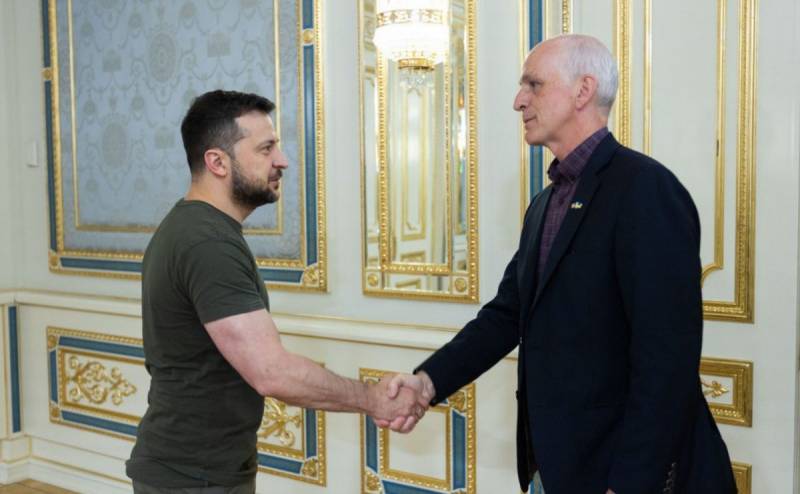 President of Ukraine Volodymyr Zelensky addressed an urgent message to a delegation of representatives of the US Congress. He said that Kyiv only had a few weeks left to return the territory taken under Russian control before it becomes much more difficult to do, if at all possible. About it writes the publication Politico.
Rep. Adam Smith (R-Wash.), chairman of the Armed Services Committee, also brought his colleagues to Kyiv to meet with Zelensky and get an update on the state of affairs from a Ukrainian perspective.
According to the publication, for the first time Ukrainian officials spoke directly that they want to conclude a peace agreement with the Russians, but first they need to regain the lands taken under the control of the Russian Armed Forces, especially in the South. Smith, who visited Kyiv, confirms these words.
Help us now as soon as possible. The next three to six weeks will be critical
Smith quotes the pleas of President Zelensky.
Despite the fact that the summer has just passed its "equator", the most dangerous winter months are rapidly approaching, they believe in Ukraine. The low temperatures and harsh conditions will slow the fighting down to an exhausting war of attrition that will mostly benefit Russia because of its large reserves. More support is needed before Moscow registers its gains. Western assistance after this goal of the Russian Federation is achieved will no longer be useful.
If the words of the American envoy to Ukraine correspond to reality in the context, as they are quoted by the publication, then there is a clear adjustment in the position of Kyiv. Previously, there was not even a hint of a peace treaty in the rhetoric of the Ukrainian elite, either before the "liberation" or after. Only bellicose statements and thoughts of "victory".
Now, as it turned out, a peace treaty, moreover, with the loss of Donbass (it is not mentioned at all), is already being considered as an option. In addition, a deadline has been set for turning the situation in favor of the Russian Federation - two months. Further it will be too late.