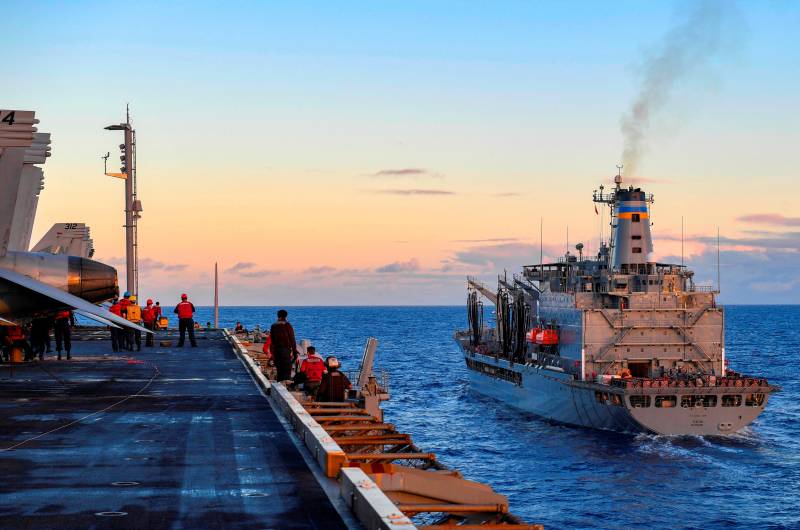 Taiwan is more important to the interests of both the United States and China than Ukraine, and a dispute over it is more likely to cause a direct military clash, writes international expert Tejun Zhang on the American resource The Diplomat.
The author believes that China today is more vulnerable to possible sanctions from the United States and the European Union. In addition, according to him, China is more integrated into the world
the economy
than RF.
Under these circumstances, the use of force to return Taiwan to the "homeland" is not an option for China now or in the foreseeable future, as long as there is a large gap between Chinese and American military forces. Beijing understands that China will continue to strengthen both economically and militarily, and time is on China's side.

- notes the author.
This is in direct contrast to the motives of the Russian Federation, Mr. Zhang believes in his article on The Diplomat.
Russia's entry into Ukraine is President Vladimir Putin's attempt to secure his country's "near abroad" by counteracting NATO's eastward expansion. Russia felt the need to react immediately in the face of the possible entry of Ukraine and other countries into NATO; in which case the strategic position of Russia would be much worse. Moscow felt that she had no time to wait

- writes a specialist.
China's strategic priority is still to maintain a peaceful environment conducive to the economic recovery of the Middle Kingdom. The "Chinese dream" of Chinese President Xi Jinping is the transformation of China into the center of East Asia.
This rise of the PRC does not lead to a desire for territorial expansion, but suggests a longer-term historical mission with an emphasis on becoming a true full-fledged superpower. The logic here is: if China could wait hundreds of years to regain its rightful place in the world, why can't it wait another decade?
China is currently the world's largest trading power in terms of both imports and exports. This is largely due to the fact that China trades primarily with the United States and its key allies - eight of the ten largest trading partners are.
In a scenario in which China uses force to reunite with Taiwan, the United States and all American allies would impose heavy sanctions against it, which would be too costly for the Chinese economy.
In addition, the invasion of Taiwan is technically difficult to implement. The island is saturated with American weapons, and there are relatively few places suitable for landing.