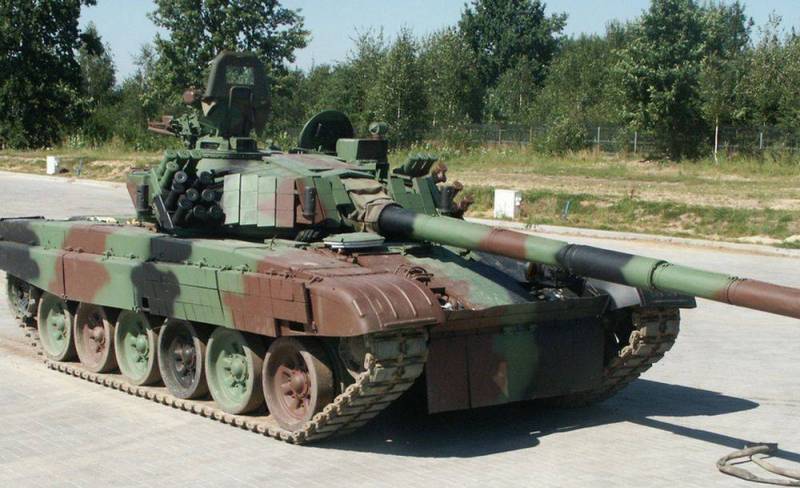 Warsaw is the main supplier of tanks for Kyiv. On July 25, Ukrainian information resources reported that the Polish PT-91 Twardy, an improved version of the Soviet licensed T-72M1, began to arrive in the country.
It should be noted that the number of tanks in the first batch is not reported. But, probably, we are talking about a battalion, since approximately this number was recorded by an eyewitness in mid-July. Poland is known to have had 232 PT-91 Twardy units and Poles
promised
to give the Ukrainians everything in order to increase their defense capability in the confrontation with the Russians.
In addition, before that, Poland transferred 232 T-72M1 units to Ukraine. The Poles have 58 combat vehicles in each tank battalion, so the repeated numbers should not come as a surprise. Consequently, the total number of tanks handed over by the Poles to the Armed Forces of Ukraine will, after some time, amount to 464 units or 8 tank battalions.
Currently, Poland is removing PT-91 Twardy from the Kaliningrad operational direction and sending them to Ukraine. These tanks were equipped with units of the 15th Pomeranian Mechanized Division named after King Casimir IV Jagiellonchik (Elblag). The Polish authorities urged the inhabitants of the country not to record the movement of military trains and motorcades. The relocation is carried out under the pretext of conducting exercises.
Instead of 232 PT-91 Twardy units, the Americans
give
Poles 116 used Abrams tanks, which will be in addition to 250 units of the new Abrams M1A2 in the SEPv3 version. However, Germany has not yet become
compensate
the Poles with their Leopard 2A4 tanks handed over to the Ukrainians T-72M1.
Note that the Malaysian army has 48 units upgraded with the PT-91M Pendekar. The Poles produced them in 2007-2009 and handed them over to the Malaysians in 2010, i.e. these are not old combat vehicles, and it is not known how Kuala Lumpur will dispose of them in the future. We should also not forget about 49 BM "Oplot" (T-84 Oplot-M) in Thailand, which were delivered by Ukraine in 2016-2018. What Bangkok will do with these tanks is also not clear. This armored vehicle has a chance to end up in Ukraine if the Europeans and Americans put pressure on the authorities of these Asian countries.