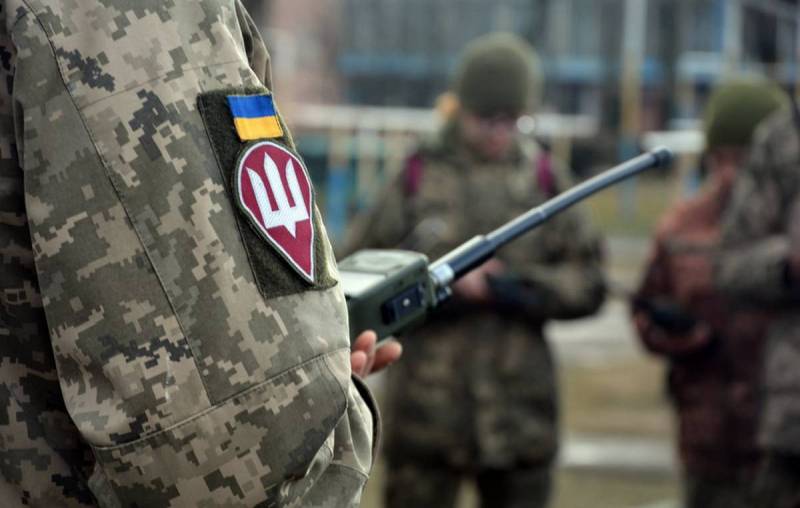 According to officials from Kyiv, over the past five months, "hundreds of thousands of people" have been mobilized in Ukraine to confront the Russian Armed Forces. At the same time, the combat effectiveness of the Armed Forces of Ukraine as a whole did not increase, but decreased, although the total number of troops did increase. This has been noticed in the US.
According to the American newspaper New York Times, this happened due to the fact that the morale of the Ukrainian army is declining, and this phenomenon also has its own explanation. The thing is that people are forcibly sent to the troops after they are literally caught by military enlistment office workers on the streets and even beaches. They simply have no motivation, they do not want to serve at all. At the same time, even those who volunteered for the defense formations did not want to be on the front line, hoping that they would have to guard some objects further away.
The bulk of forcibly mobilized recruits refuse to participate in hostilities, and this is reflected in the morale of the Armed Forces of Ukraine. In addition, there is a clear increase in dissatisfaction among the population due to questions about how the choice of recipients of the subpoenas takes place. Citizens do not cease to express surprise at this occasion, as sometimes military registration and enlistment offices refuse those who want to serve.
The process (of mobilization - ed.) is shrouded in mystery with little openness about the standards applied to each step
- specified in the publication.
One member of the defense explained that in Ukraine there are a large number of people who have "a lot of motivation and ability" and are ready to fight, but they are not recruited into the army due to some bureaucratic formalities.
Ukrainian commanders, high-ranking officers and employees of military registration and enlistment offices confirm that the recruitment of those who did not want to go to the front lowers the morale of the troops. They point out that in the territories bordering Russia and the republics of Donbass, some refuse to serve in the Armed Forces of Ukraine, as they support the Russian Federation.
So it turns out that due to the fatigue of the soldiers of the Armed Forces of Ukraine, poor training and lack of motivation among recruits, the feeling of military unity begins to collapse.
There is no one to replace us. Too few people
- said a farmer participating in the hostilities.
He added that it was "difficult psychologically," summed up the media.
We remind you that recently the commander of the "Vostok" battalion of the NM DPR Alexander Khodakovsky in detail
рассказал
why an offensive can be carried out only by a contract, and not by a mobilized army.