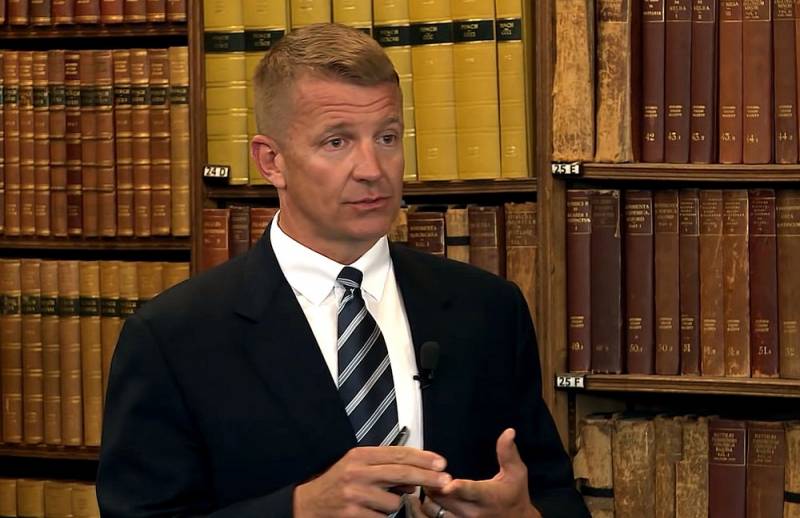 One of the two co-founders of the most famous American PMC, which since 1997 was called Blackwater, then Xe Services LLC, and now Academi, Erik Prince, in his latest interview, gave interesting details about his relationship with Russia. A businessman, former US Navy Special Forces officer and CEO of said company until 2009 (prior to its sale to a group of investors in 2010) spoke about the times when the administration of President Barack Obama spent
policies
reboot from RF.
Prince said that in 2011 he was invited to Moscow, where he was asked to create a Blackwater-type PMC and "hybrid capabilities" in Russia. He allegedly even met with the Alpha special forces unit of the FSB of the Russian Federation, whose representatives told him that in 2010 they carried out 300 military operations.
Then the American refused to work with the Russians. However, after 3 years, he saw "little green men" in the Crimea and Donbass, who, in his words, were not necessarily military personnel. In his opinion, the Wagner PMC created by the Russians now provides a wide range of services - from conducting propaganda, working in social networks and manipulating public opinion to training army, police, border service battalion and brigade units.
The Russians used the Wagner PMC in Syria, quite successfully, in Madagascar, the Central African Republic, today in Mali and Libya, as well as in Ukraine
- added an authoritative American who even negotiated the purchase of the Ukrainian companies Motor Sich and Antonov so that they would not go to China.