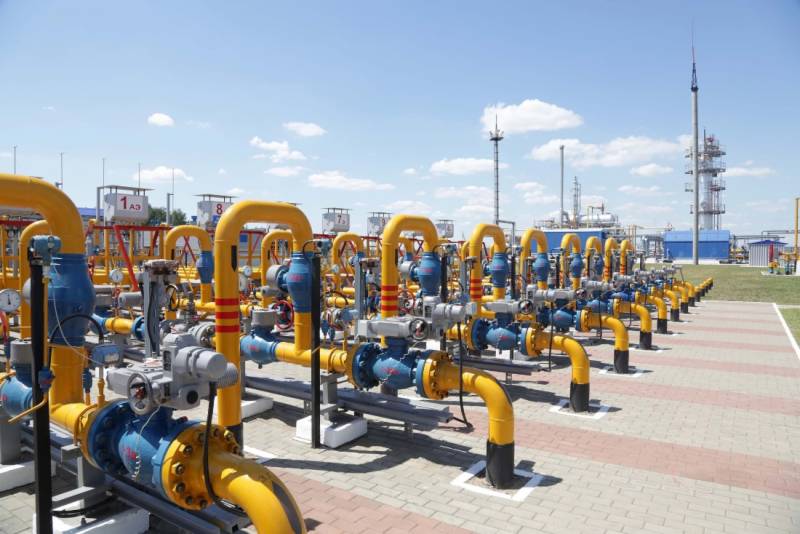 Sudden disruptions in supplies and careless statements by representatives of the Russian "Gazprom" forced regular suppliers of fuel, such as Shell, to buy spare parts in the spot market. This was stated in an interview with Bloomberg by stock traders who wished to remain anonymous. Such uncertainty in Europe, however, also contributed to the rise in prices in Asia last week. An overview of the negative trend gives
economic
columnist Stephen Stapzinski.
Asian LNG buyers are beginning to mercilessly "outbid" competitors in Europe, buying additional volumes in excess of previously concluded contracts. Naturally, such excitement led to an increase in the cost of gas and tanker freight. Market players are seriously afraid that the fuel shortage in the EU will worsen due to the actions of Gazprom and Europe will start buying everything it can reach. Therefore, Asian companies are predicting hard times and are buying additional LNG volumes.
Worst of all, prices are elastic and have a lot of room for further growth, as several Asian buyers are desperately looking for gas shipments to purchase.
Stapzinski writes.
LNG buyers in Japan and South Korea need to secure supplies to replenish stocks before winter, and are beginning to outperform competitors in Europe. As a result, prices are rising in the EU and Asia, trying in such a specific way to attract suppliers to a more "expensive" market that provides better conditions for profit.
However, buyers from Asia have one significant drawback - a long logistical shoulder. The route is more expensive, against the backdrop of increased freight rates for gas carriers, regional buyers have to pay an additional cost, higher than the European one.
The price of a thousand cubic meters of raw materials in Europe has reached $1900. Asian customers have to either "interrupt" this cost by artificially inflating it, or try by any means to conclude long-term contracts for fuel volumes that are not physically available in the public domain.
However, reality-oblivious rivals in the EU and Asia risk getting into a disadvantageous position by entering into agreements they will regret. The fact is that the Canadian leadership agreed to simplify the future repair of the turbines necessary for the operation of the Portovaya compressor station and pumping gas through the Nord Stream pipeline. It is reported by Reuters with reference to the release of turbine manufacturer Siemens Energy. So the situation with the supply of SP-1 may soon be resolved in a natural way, and the hype will decrease automatically.