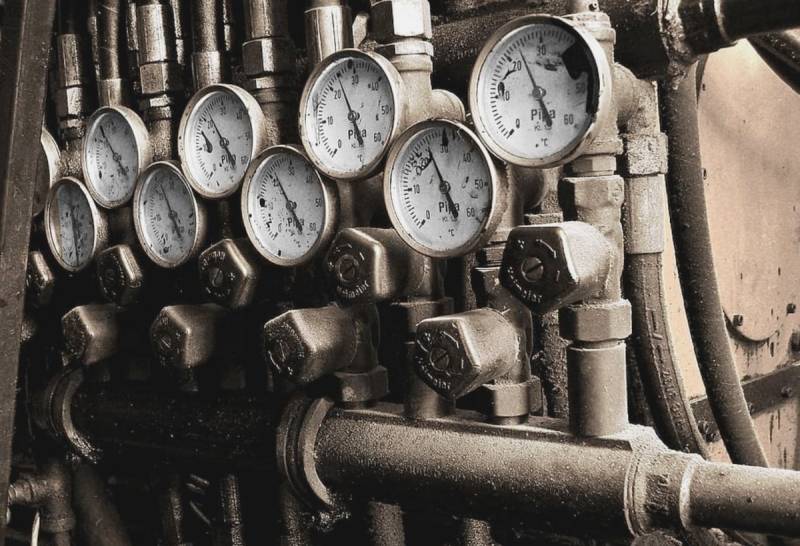 While Europe is concerned about the fall in supplies through the Nord Stream and the decrease in the pumping of Russian raw materials, Kyiv complained about a sharp increase in pressure in its gas transmission system (GTS). The fact is that, according to reports from the Ukrainian side, Gazprom increased the pressure on the Urengoy-Pomary-Uzhgorod section without warning. This is stated on the official website of the GTS Operator.
On July 25, dispatchers of the GTS Operator of Ukraine recorded a sharp increase in pressure on the main gas pipeline at the section of the state border of the Russian Federation and Ukraine. The difference was very big. Representatives of the "square" complained that the change in pressure occurred without warning from PJSC Gazprom.
The OGTSU informed the Russian side that untimely submission of information on switching and changing modes could lead to emergency situations on the main gas pipeline, and also reminded of the need to coordinate actions in accordance with the algorithm defined by the current inter-operator agreement. Thus, the pressure did not increase where it was expected. Instead of a pipeline along the bottom of the Baltic Sea, the compression was increased in the Ukrainian "pipe", which is in a rather deplorable state.
Such discrepancies and unauthorized actions of Gazprom cause concern. The Ukrainians insist that the operator of the Russian GTS must provide information on the reasons for such behavior within the framework of the standards of agreements between operators. Untimely informing the Operator bears potential risks for the operation of the Ukrainian GTS.
Such a move looks especially dangerous for Europe, after Gazprom again reduced transit through Nord Stream 1 to 33 million cubic meters per day.
- quotes the site of the CEO Sergei Makogon.
He recalled that in 2009, with similar uncoordinated actions between operators, an accident occurred on a gas pipeline in Turkmenistan. According to the official, the Ukrainian side would like to avoid such surprises. Apparently, in Ukraine they are afraid that the decrepit GTS may not withstand the increase in pressure.